Heavy rain and flooding in Tauranga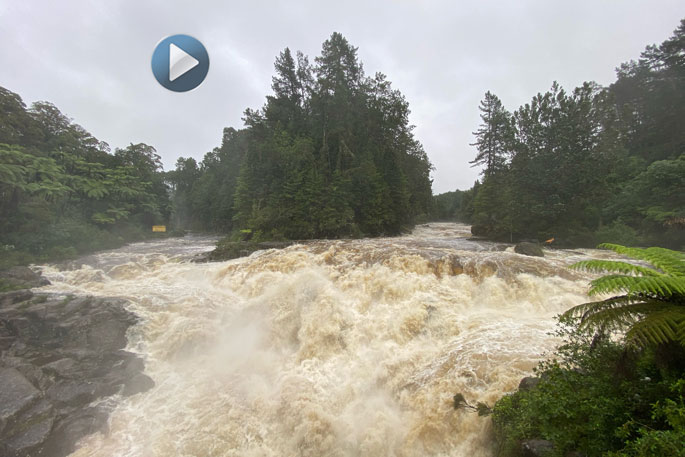 There has been heavy rain and flooding throughout the Bay of Plenty region after intense periods of rainfall over the past 24 hours.
However, the MetService is advising a change in weather is in store which should see us with a dry lead up to the Christmas season.
The Bay of Plenty Regional Council report registered rainfall on Awahou Road, connecting Taneatua and Ruatoki, of 176mm in the past 24 hours up to 8am – the highest reported rainfall in the region.
Flooding in Welcome Bay. Photos: Chloe Calway. Chloe says she saved a rabbit and eight horses.
"It looks like there have been a number of stations in the area that have had over 100mm of rainfall over the past 24 hours whilst some have had over 150mm," says MetService meteorologist Peter Little.
"That's quite decent rainfall."
Whakatane Airport recorded rainfall of 77mm in the 18 hours leading up to 8am this morning.
"There was a period of five hours up to 7am where they had 49mm," says Peter.
"That is quite significant and I would not be surprised to hear of reports of surface flooding in that area."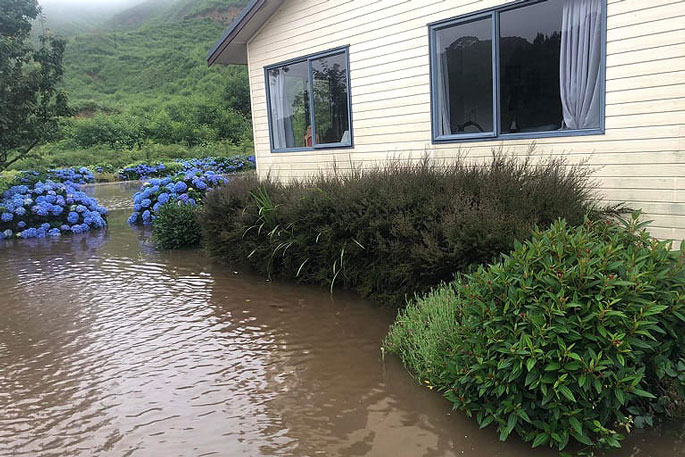 The heavy rain is not just restricted to Eastern areas.
Rotorua Airport recorded 60mm of rainfall and Tauranga Airport recorded 54mm in the 18 hours up to 8am this morning.
"That's a decent amount of rain for those places."
Peter says that weather warnings for the Eastern Bay of Plenty continue throughout the afternoon.
However, the rain in Tauranga should clear later today, with more expected tomorrow.
Then the weather should start to improver.
"We do have a westerly change which does bring clearing weather," says Peter.
"So basically, from Friday, right up to Christmas Eve, our forecast at the moment, is looking like dry weather. So hopefully, it gives people time to dry everything out and get prepared for Christmas."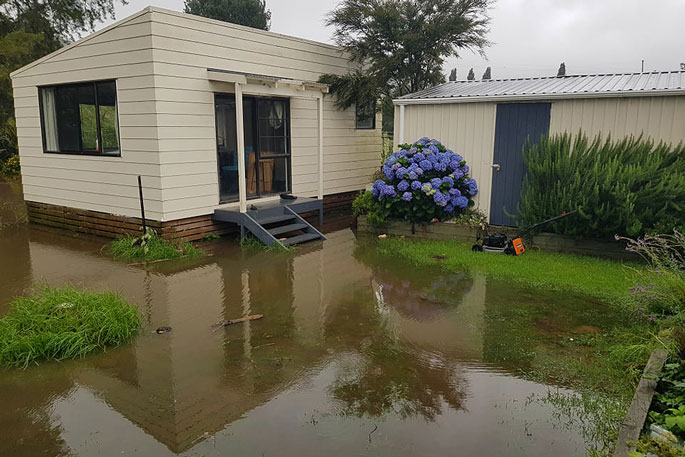 Peter also says the westerly change will bring an end to some sleepless nights.
"It has been very humid but this westerly will bring some cooler temperatures overnight," he explains.
"The end of the muggy nights is nigh. By the time we get to the weekend it should be a little bit easier for people to sleep."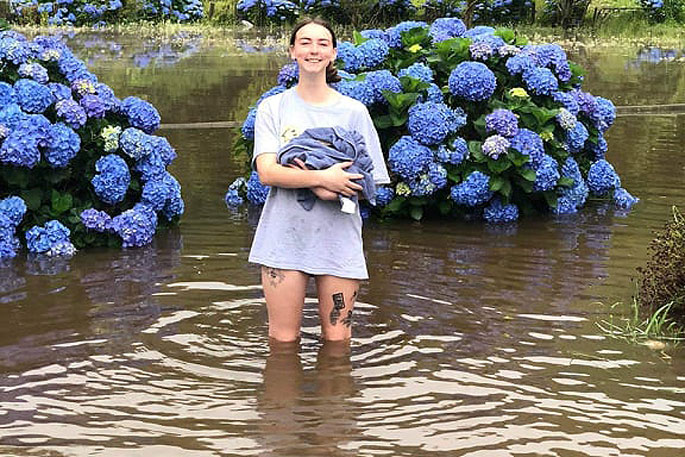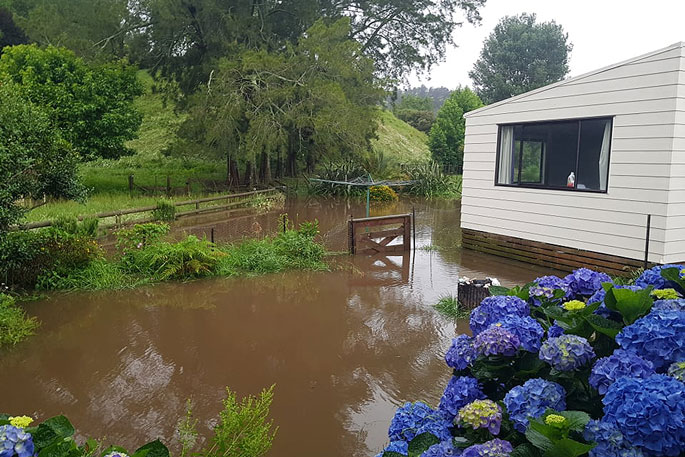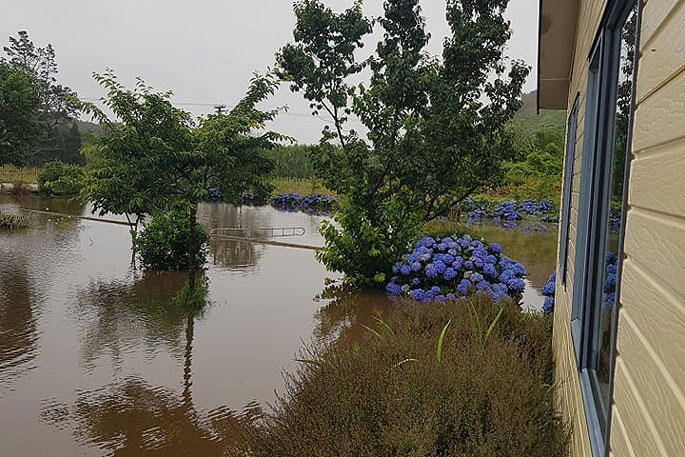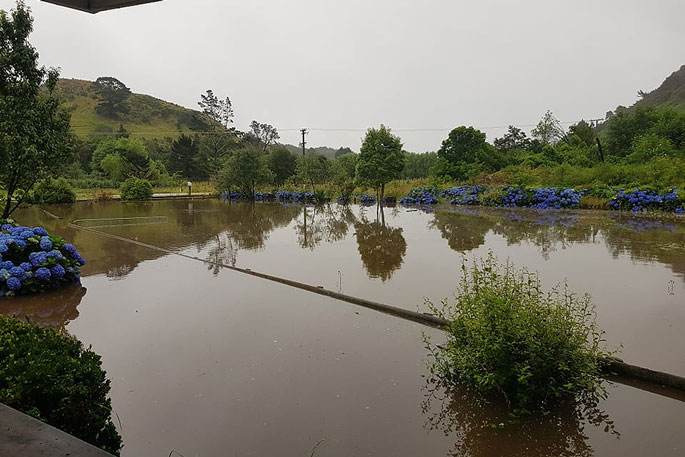 More on SunLive...