Sweeping townhouse bill passes into law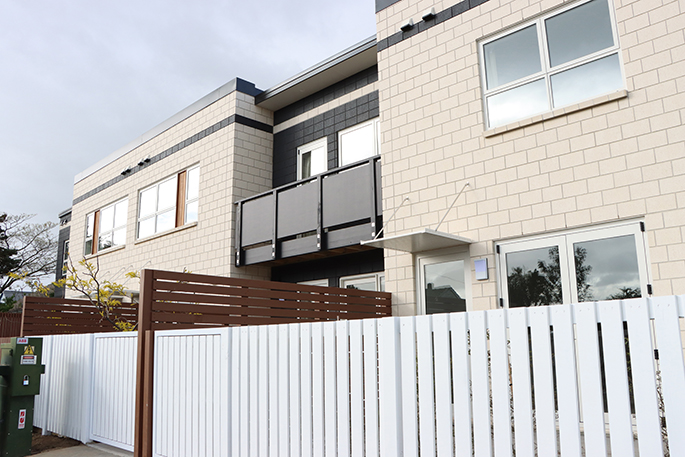 A sweeping bill forcing councils to allow townhouses to be built has passed into law with the support of Labour and National.
The Resource Management (Enabling Housing Supply and Other Matters) bill was hammered out between the two major parties so is unlikely to be reformed under any change of Government.
From August of 2022, councils will be forced to allow townhouses of up to three storeys with up to three dwellings on almost all residential sites in Auckland, Wellington, Christchurch, Tauranga, and Hamilton, as these will not require resource consent.
Building consent will still be required, so the quality of the homes themselves will still need to meet a standard.
Analysis by PwC suggests it could add up to 105,000 new dwellings in those cities over the next eight years.
The bill also moves forward the timeline on the NPS-UD, another zoning change that removes the ability for councils to set height limits of less than six storeys in a more restricted set of urban areas.
Labour and National announced the bill in October after months of negotiations.
The two parties then sought to pass the bill far faster than is usual, with a select committee process that lasted six weeks instead of the usual six months.
Some changes were made to the bill after a select committee process in which many town-planners and councils said they needed to retain more control.
Councils did not regain much control but the overall standard they are being forced to accept is more restrictive, with a lower height limit at the boundary. The size of windows and outdoor space were also boosted.
Councils will also be able to use "qualifying matters" to block development, which will include historic heritage – but Environment Minister David Parker has said this will not be loose enough for whole suburbs to be protected from development.
The Green Party and Māori Party also voted in support of the bill, while ACT vehemently opposed it.
Housing Minister Megan Woods said the bill would allow for more houses and the support of so many parties meant developers would have scrutiny.
"These changes address the overly restrictive planning rules that limit the types of homes people can build and where they can build them," Woods said.
"Passing this legislation with support from the National Party, the Green Party and the Māori Party delivers stable, enduring policy on urban density. This gives New Zealand homeowners, councils, developers and investors greater certainty."
Parker said the bill would allow for far more homes to be built closer to city centres, which would help stem emissions as well as the housing crisis.
"Housing intensification is critical to accelerating housing supply. It also has a range of benefits, including smarter use of land and less urban sprawl, more accessible public transport, more even growth across cities, and multi-generational ways of living," Parker said.
National deputy leader Nicola Willis said only by greatly increasing the supply of houses could New Zealand "truly restore the idea of an egalitarian property-owning democracy".
"This bill will allow the type of housing that first home buyers can more readily achieve - that is apartments, townhouses and smaller dwellings. We need more of those choices. For the first time buyers of today and tomorrow, and this bill will enable more of them to be built."
The Green Party supported the bill but have argued against the shortened select committee process and have pushed changes that would see more urban trees protected and taller buildings encouraged.
Green MP and chair of the Environment Select Committee Eugenie Sage said there was a risk the bill would allow for more urban sprawl without encouraging people to densify urban centres enough.
ACT have vigorously opposed the bill, arguing the bill would lead to "chaos" as people had bought into suburbs not expecting the rules to suddenly change.
The party also argued that the bill won't actually work as it doesn't fund councils to provide further infrastructure.
"It doesn't matter how many houses could be theoretically built if there's no connections. Without more infrastructure, there won't be more houses in total, they'll just be in different places," ACT leader David Seymour said.
The Infrastructure Commission disagreed with this view, telling the select committee the bill would not change the total number of people living in cities, so would not change infrastructure costs.
ACT's deputy leader Brooke van Velden said the bill was a cynical attempt for Labour and National to hide from their terrible records on housing.
"This is a bipartisan approach with two parties that have zero credibility on solving the housing crisis," van Velden said.
"They wanted to abandon attacking each other on an issue that they both have no credibility on."
Parker has criticised ACT for its stance, saying a supposedly libertarian party should not oppose deregulation.
More on SunLive...