Sabotage concerns after Lime scooter crash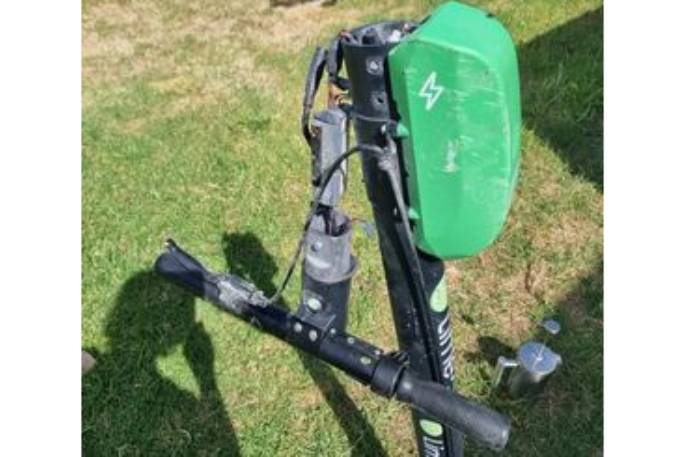 A Pāpāmoa resident is thankful her husband was not seriously injured after coming off a Lime scooter she believes was tampered with.
Lime and Tauranga City Council are aware of the incident, and an investigation is in progress.
Kushla Rogers says her partner began a Lime ride at Evans Road in Pāpāmoa last Friday when the incident occurred.
After getting the scooter up to speed the top half of the vehicle "came off" sending him into shingle and causing several lacerations on his arms and hands as well as heavy bruising down his back.
She says it appears the scooter had been sabotaged and warns the consequences could have been much worse.
"He could have died," she says.
"Who on earth undid the screws? This does not just happen. This has been deliberately tampered with and, by jingoes, I thank my stars that it wasn't any worse, or he wasn't on a road, or it wasn't a child or elderly."
Whilst initially being disappointed with the response from Lime, Kushla now says the company have "made lots of contact" over the issue and she feels the situation is being dealt with. She says contact has been made with the police.
A spokesperson for Lime has told SunLive they are investigating an incident involving a rider on Friday.
"As with all our safety reports our priorities are with the rider in question and the continued safe operation of our fleet," says the Lime spokesperson.
"As the investigation continues, we will support the rider and provide any assistance to them."
Lime usage in Tauranga began in October 2020 as part of a 12-month trial with Tauranga City Council.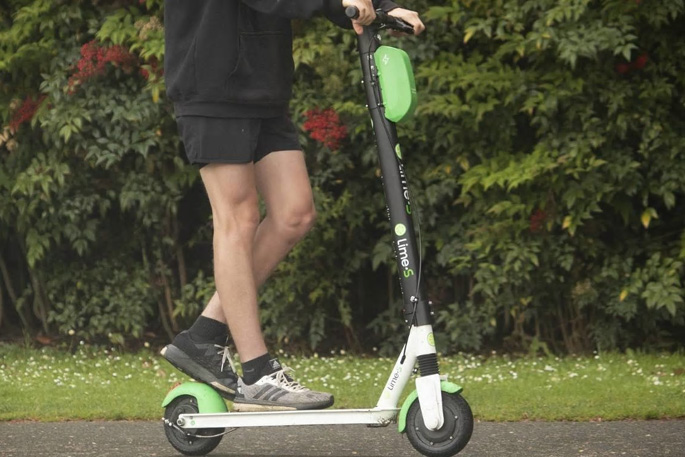 A Pāpāmoa resident says her husband was lucky not to have more serious injuries after a Lime scooter incident. File Image/ SunLive.
Following public feedback, a full evaluation of the Lime trial is expected to be completed this month with a report and final decision from Council due in February 2022.
"We work closely with Lime and we understand that Lime is investigating this incident," says Tauranga City Council Lime E-scooter trial project lead Andy Vuong.
"Council will continue to work with Lime, ACC and Police on any incidents to ensure the continued safety and welfare of all our riders."
According to the latest Council report on the Lime trial from June this year, there have been just five reports of accidents or injuries.
Although a helmet isn't a legal requirement for using a Lime scooter, Council recommend wearing one for personal safety, whilst also being mindful of speed and pedestrians.
More on SunLive...