Calls for farmers to be selfish this summer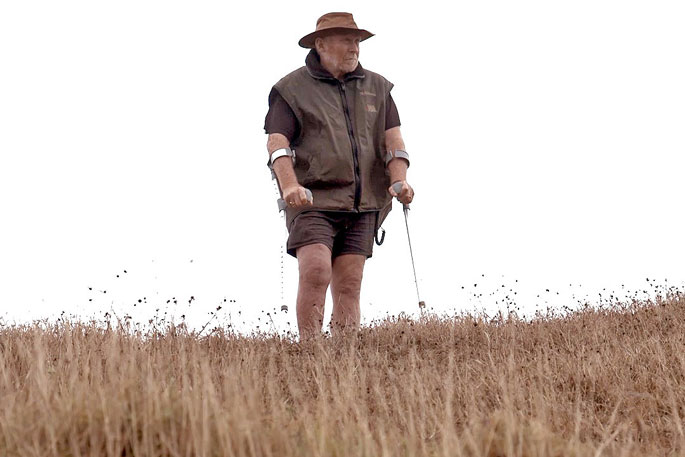 Farmers in Bay of Plenty are being urged to "be a little bit selfish" to avoid fatigue and prevent quad bike injuries over the busy summer months.
New figures from ACC show as of October 31, there have been 142 quad bike-related injuries in Bay of Plenty this year. That follows 170 last year, and 164 in 2019.
With accidents consistently spiking nationwide over the summer months, farmers are being encouraged to stay vigilant during the longer days.
"Our farmers are experts, they're internationally recognised as leaders in a lot of fields," says ACC injury prevention programme leader James Whitaker.
"But from time to time, they might feel a bit pressured, they might rush things and take a bit of a shortcut.
"Farmers know the safest and most logical way to go about their work – they've just got to slow down a bit and think before they get stuck in."
ACC covers about 23,000 farm-related injury claims in New Zealand every year, including about 2500 quad bike-related injuries.
Farming is statistically one of the most dangerous industries in New Zealand, accounting for about 10 per cent of all workplace-related accidents.
However, Whitaker says 90 per cent of all accidents in New Zealand are preventable, and farming is no different.
A recent study funded by ACC for the rural wellbeing programme Farmstrong found 58 per cent of recently-injured farmers linked their accidents to stress, while 25 per cent said stress was a major factor.
Whitaker says farmers need to "be a little bit selfish" to keep themselves fresh over the summer – taking time out, getting enough sleep, and eating well.
"It might be tempting for people to take shortcuts sometimes or to push themselves too hard, but if they get injured, who gets harmed?
"There are heaps of flow-on effects for friends, family, workmates and others."
Northland farmer Chris Biddles knows all about the dangers of quad bikes and fatigue.
In 2019, on a ridge above his Te Kopuru farm near Dargaville, Biddles drove past the only safe turning spot and, without thinking, attempted a new route down.
His 500kg quad bike flipped, catapulting him down the hill and rolling after him. His ankle was crushed, his right shoulder broken in half.
"I was really tired and because of that I made a dumb decision. That's the danger of fatigue. You do something you wouldn't normally do."
Biddles had 10 surgeries on his injured leg and at one stage was taking as many as 19 pills a day.
But following an infection in January this year, he decided to have the leg amputated.
He stressed it was not quad bikes themselves that were dangerous, but the decisions people make on them that can be.
Last year, ACC covered 2466 claims for quad bike injuries, as well as 12 claims for quad bike-related deaths.
There have been 74 quad bike-related deaths since 2006, and on average one-in-five quad bike accidents result in a fatality.
January is consistently the most dangerous month for quad bike-related injuries.
Whitaker says it is especially important during the holiday period to be aware of children or other family members who aren't as used to the rural environment.
"If you take the time to just slow it down a little bit, 'have a hmmm', and then get stuck in, you'll prevent heaps of injuries."
ACC has just agreed to provide a subsidy for the potentially life-saving crush protection devices for quad bikes till January 2023.
These devices attach to the back of a bike and help prevent people from getting stuck or crushed if their bike overturns.
"They might not look the coolest, but that little ring on the back of your bike is potentially going to save your life, so it's worth doing," Whitaker says.
The scheme was first introduced in June 2019 and offers a subsidy of more than $200 for up to two devices.
For further information on the scheme, visit acc.co.nz/quadsubsidy
More on SunLive...