What's on - art, markets, carols, model yachts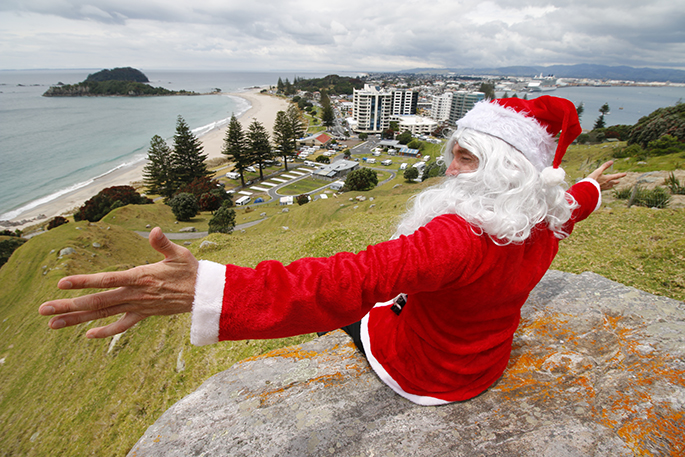 Good morning and welcome to Sunday. Ko te ra tenei i hanga e te Ariki. Ka koa tatou, ka koa hoki ki reira.
MetService are forecasting rain developing this morning, heavy at times and turning to showers this evening. Also light winds.
It's a one-clothing-layer day with an expected high of 23 degrees, and an overnight low of 18 degrees. High tide is at 2.50pm and low tide is at 9pm. Sunset is at 8.31pm.
What's on today?
Bring your dog along to the Urban Farmers Market, held in the heart of Mount Mainstreet, and your dog will get a free doggie treat. There is also fresh fruit and veggies, herbs, salads, flowers, freshly baked bread, pastries, crepes, honey, kombucha and olive oil. Your barbecue needs are covered with specialty sausages, meats and bacon. The market is on from 8am - 12pm.
The Papamoa Lions Market is on at the Gordon Spratt Reserve in Papamoa from 8am - 12pm. Come on down to the market to get your fresh produce, lovely food, and some unbeatable bargains on everything from clothes to hardware.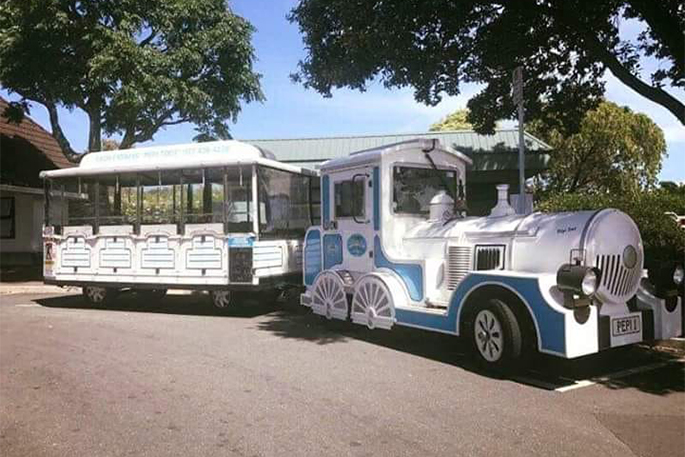 Pepi Toot Beach Express.
Pepi Toot is out and about today at Mount Maunganui. Leaving from outside Spongedrop Cafe in Salisbury Ave, the train takes in local views of both beaches as well as Mount Mainstreet. Pepi Toot operates from 10am - 2pm.
Tauranga's Christmas in the Park is happening today from 10am - 2pm at Coronation Park. For a gold coin entry you will get to enjoy a pre-Christmas event filled with live music, performances, arts, craft and artisan food/drink. You are also invited to bring along a non-perishable food item and Christmas present to donate to local charities.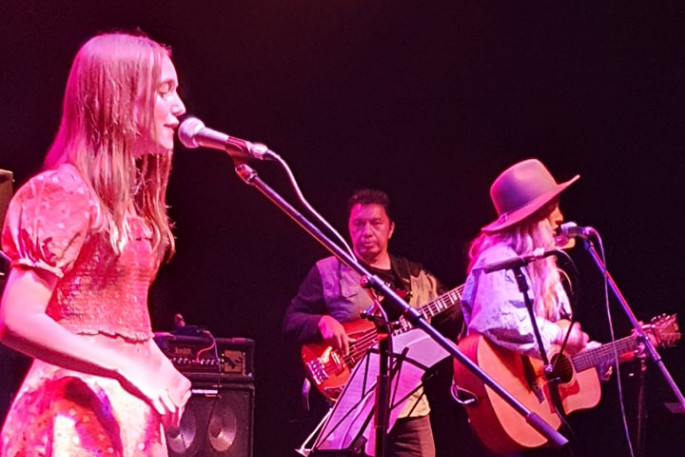 The MauaoPAC end of year student concert is being held at the Mauao Performing Arts Centre from 4pm -7pm.
Dinner in the Park is being held at Matua Park from 5.30pm - 8.30pm. Dinner in the Park is a weekly artisan food market held at Matua Park, operating every Sunday evening from Sunday December 12 2021 - Sunday April 3 2022. The market will be churning out some ambient beats with regular musicians and bands ensuring feet will be tapping and heads bobbing while the whole family enjoy their restaurant quality meals.
The St George's Anglican Church annual carol service is on again. But this year they are doing it differently. Running for an hour from 4pm - 5pm, the carol service will be a celebration of carols from around the world and it will be outside on the back lawn beside the church. It will still include some carols sung by the choir and some by everyone. Bring your own masks - to be worn at all times, blankets and chairs. Some seating will be provided. If wet postponed until December 19.
For more events visit My Tauranga.
The Elms | Te Papa Tauranga in Mission St is open from 10am - 4pm. Come and view the Mission House and gardens. For more information click here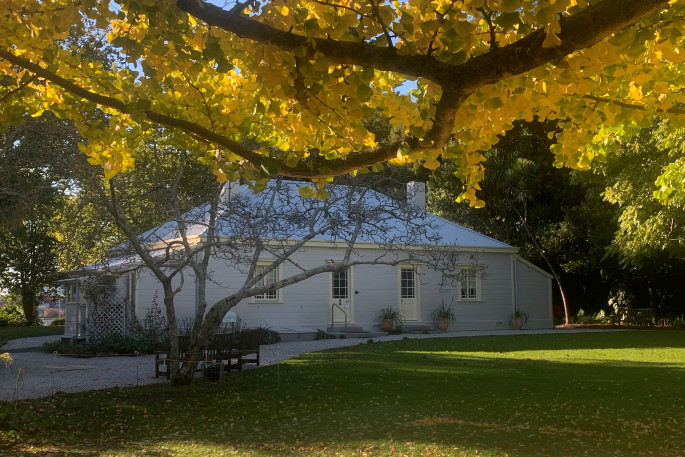 The Mission House at The Elms | Te Papa Tauranga. Photo: Rosalie Liddle Crawford.
.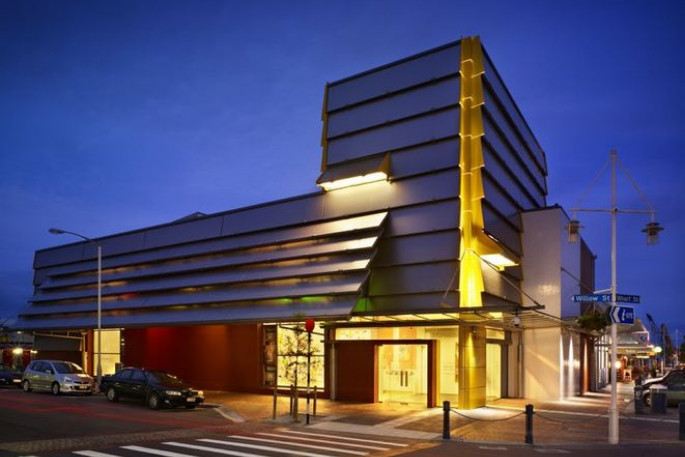 Tauranga Art Gallery in Willow St. Photo: Supplied.
Take a walk through Tauranga Art Gallery and view the many exhibitions on display there this week. The gallery, in Willow St, is open from 10am - 4pm.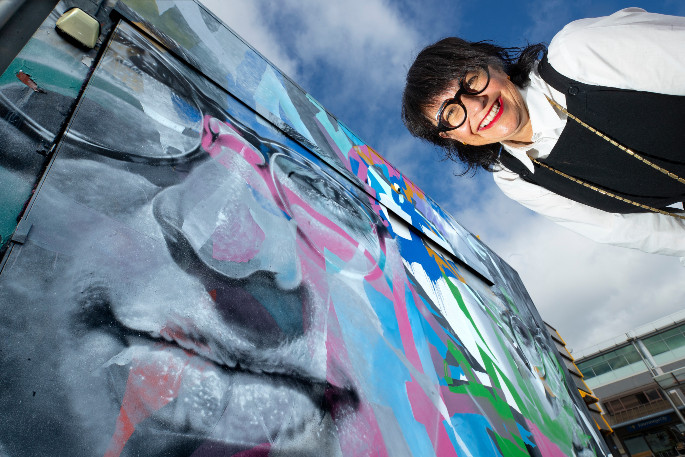 Love public art? CITY ART WALK TAURANGA app is a free to download walking tour of 20 public artworks in Tauranga's city centre. For more information click here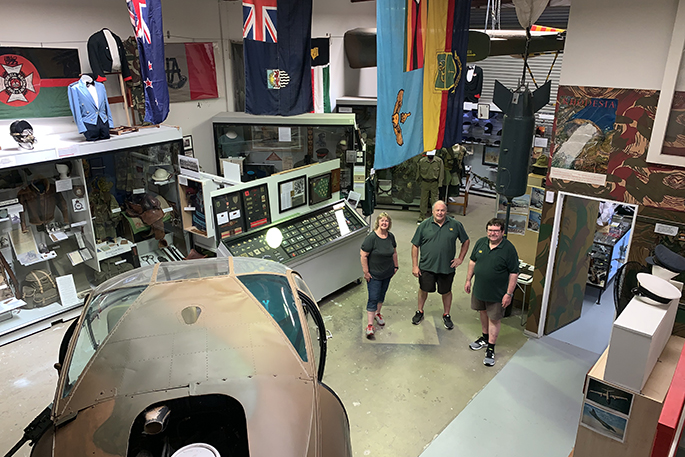 Diana Bomford, Tony Fraser and Hugh Bomford at the Lion and Tusk Museum at Mount Maunganui. Photo: Daniel Hines.
Have you been to the Lion and Tusk Museum yet? It's open today from 10am - 3pm at Unit 4, 14 Portside Dr, Mount Maunganui. Come and see a massive display of Rhodesian military history records and exhibits of uniforms, medals and equipment. Opening hours are 10am – 3pm Thursday to Sunday. For more information click here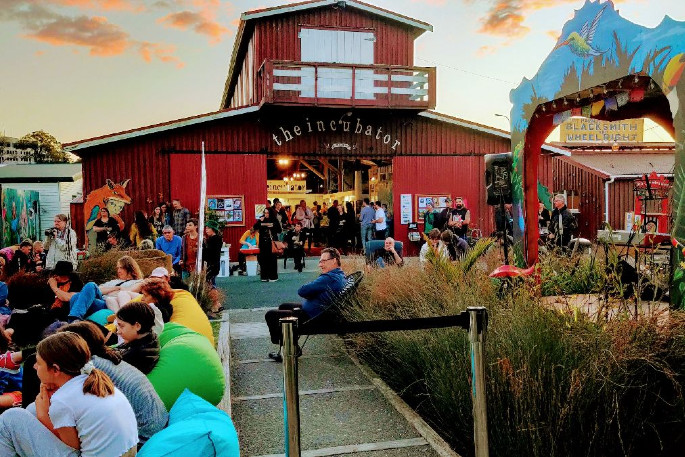 The Incubator. Photo: Supplied.
At The Incubator Creative Hub at Tauranga Historic Village, there are many exhibitions, workshops and events happening daily. For more information click here. Exhibition hours are 10am – 2.30pm.
What else is on today?
'Precocious Vessels' Ceramics Exhibition
The Incubator's brand new Pot House Gallery (Historic Village) welcomes Dominique Ford. Featuring pottery works inspired by sea creatures, germs, triffids & body parts. 1st-29th Dec, 10am-3pm(weekdays), 10am-2pm(weekends). info@theincubator.co.nz
---
113 Annual Group Show
The People's Gallery (Historic Village) presents 113- The annual fundraising group show where all works are only $113/each! 28th Nov-20th Dec, 10am-3pm(weekdays), 10am-2pm(weekends). info@theincubator.co.nz
---
Croquet
Sun, Tues & Fri, 12:45 for 1pm start, at Tauranga Domain, Cameron Rd. Beginners welcome. Ph Peter 571 0633
---
Doreen McNeill's 'Expressions' Exhibition
The Incubator Gallery (Historic Village, Tauranga) welcomes Doreen McNeill. A collection of recent works and the launch of Doreen's second book 'Expressions -Close up'. 28th November-22nd December, 10am-3pm(Weekdays), 10am-2pm(Weekends). info@theincubator.co.nz
---
Golf Croquet
Sun, Tues & Thurs at Club Mt Maunganui, 45 Kawaka St. 9:15 for 9:30am start. New players & visitors welcome. Ph Nev 5755121
---
Radio Controlled Model Yachts
Sun & Thurs 1:30-4pm, at Pond behind 22 Montego Drive Papamoa, sailing Electron Radio Controlled Yachts for fun. Adult beginners welcome. Graham 572 5419
More on SunLive...