Quick thinking by businesses puts out tree blaze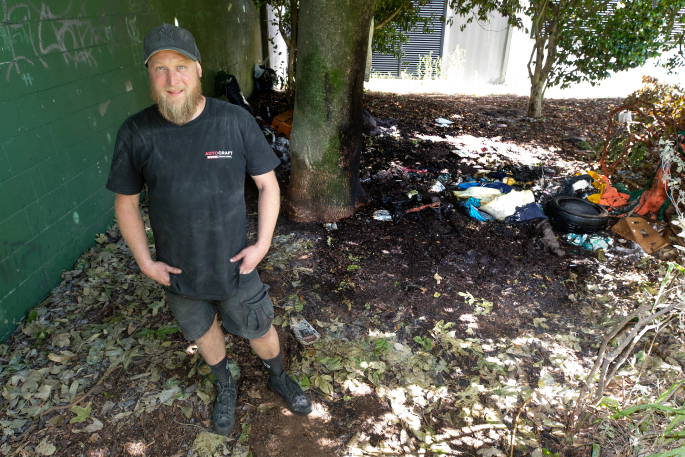 A mechanic by trade, Auto Craft Service Centre owner Andy Erith quickly became an amateur fire fighter when a tree caught fire next to his workshop in Tauranga on Wednesday afternoon.
Just before 4pm, flames erupted from a tree with smoke billowing up above McLean Street, causing Andy who was working only a short distance away, to receive a call from a customer.
"One of my customers called me and asked if my building was on fire and I was sitting here and was like, 'well I'm sitting in the workshop and it's not on fire'.
"Another one of my customers then came in and said that one of the bushes was on fire next to Liquor Land and so I just grabbed the fire extinguisher and went out there, because that's just what you do.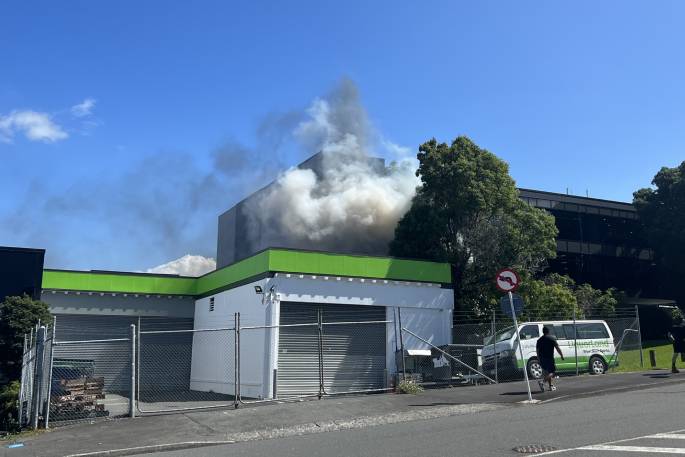 "There were a couple of other people on the other side of the flames trying to put it out but the heat was blowing towards them so I just aimed it right into the bottom and that was it."
Craigs employee, David Jones also leapt into action taking a fire extinguisher to battle the growing flames from the other side of the bushes.
A bystander from the Harrington Street offices, which look down onto the scene says there were at least three people working to put out the fire before emergency services arrived.
Andy says the flames were reaching about five foot high at the time the fire was extinguished.
"I'd say it started because of the homeless people that are staying in those bushes.
"I walk my dog in the area and there are normally two tents in the spot where the fire was. I saw a lot of bedding, blankets, pillows and sheets, all that sort of thing.
Although the fire had been extinguished before fire and emergency arrived, Andy says "it was still good they came because everything was still hot.
"They know what they're doing and I guess you could say I'm just sort of an amateur fire fighter," says Andy.
One Fire and Emergency unit responded to the fire, where they put out any remaining dangers to the park.
More on SunLive...