Locals save New Chum headland from development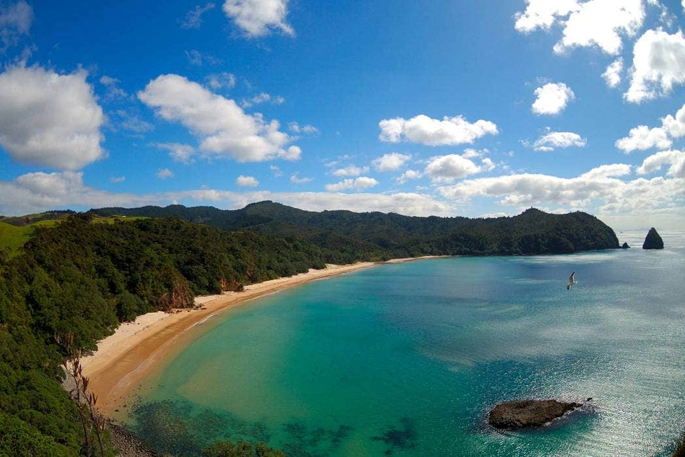 The northern headland of New Chum Beach in Wainuiototo Bay will remain undeveloped after being purchased by the New Zealand Coastal Trust.
Wainuiototo Bay, also known as New Chums Beach, in the Coromandel, is a privately-owned beach isolated from development.
For the last decade, developers have attempted to subdivide the catchment, but their every move has been strongly opposed by locals.
Saving the headland has been possible because former owner, Galt Nominees owned by businessman George Kerr, defaulted on a mortgage.
The New Zealand Coastal Trust, which is a registered charity, was able to make an unconditional offer of $2.15 million on the 30ha property.
The funds have been raised through a GiveaLittle page and support from partner groups and the local community, in under four weeks.
"This is a great day for all who love this wonderful, beautiful and iconic place," says Linda Cholmondeley Smith of Preserve New Chum for Everyone Inc.
"In under four weeks we have managed to raise the funds to purchase the northern headland at New Chum/ Wainuiototo and protect it forever.
"We cannot thank enough the many people across the country and overseas, who contributed.
Linda says Preserve New Chum for Everyone Inc has been working since 2010 to protect the beach landscape but the headland purchase could not have happened without the combined efforts of several groups.
In the new year the groups involved with the successful bid will establish the governance and management structure of the headland.
Linda says every donation has contributed to this purchase but the challenges are not over.
"We still require donations to fulfill current commitments and we have yet to secure the land behind New Chum Beach, which is still under threat from development."
More on SunLive...