New locations of interest in Tauranga suburbs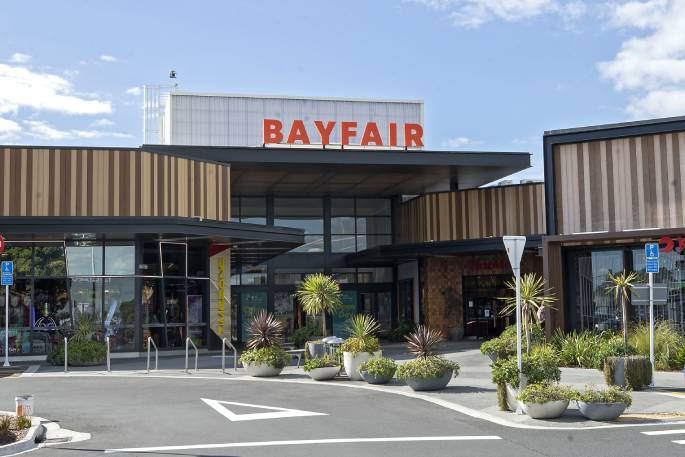 More locations of interest in Pāpāmoa and Mount Maunganui have been announced on Friday and Saturday morning.
SunLive has an innovative easy-to-find web page that is constantly updated with new locations of interest for Covid-19.
As well as Bayfair Shopping Centre being listed as a location of interest, some of the retailers located in the centre are also on the list.
At Pāpāmoa, the locations are Pāpāmoa Library, Blackberry Eatery Fashion Island, Bendon Outlet Fashion Island Pāpāmoa, Paper Plus Pāpāmoa Plaza, PAK'nSAVE Pāpāmoa, Hello sushi, Pāpāmoa.
At Mount Maunganui, as well as Bunnings Warehouse Mt Maunganui, all the other new locations of interest are at the Bayfair Shopping Centre - Farmers Bayfair, Life Pharmacy Bayfair, Bayfair Shopping Centre itself, Mecca Maxima Bayfair, and JB Hi Fi Bayfair.
Blackberry Eatery Fashion Island is regarded as a high risk location.
The Ministry of Health advise that anyone visiting Blackberry Eatery needs to self-isolate, test immediately and test again on day 5 after being exposed at this location of interest. Further isolation and testing requirements will be provided by Public Health.
For the other locations of interest people are advised to self-monitor for Covid-19 symptoms for ten days after being exposed.
"If symptoms develop, get a test and stay at home until you get a negative test result," says a Ministry of Health spokesperson.
To view a constantly updated list of locations of interest, please click here - https://www.sunlive.co.nz/locations-of-interest.html
More on SunLive...