Doreen McNeill's abstract art expressions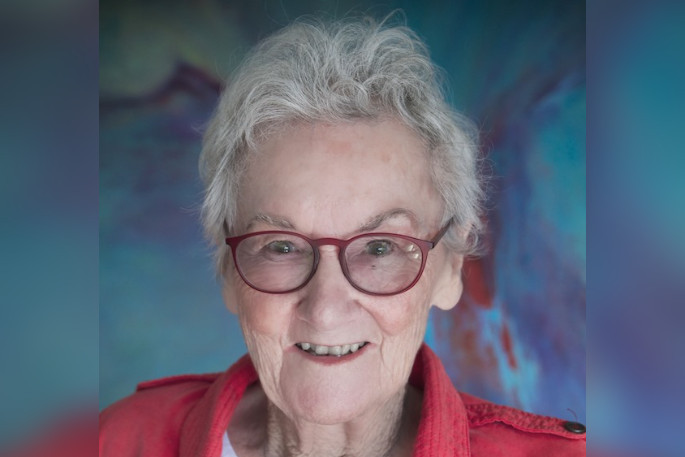 With a spring in her step, popular and prolific abstract painter Doreen McNeill has launched her latest solo exhibition titled Expressions, at The Incubator Creative Hub.
She has also launched her much-awaited second book.
"I like all of my paintings to be individual journeys exploring the myriad avenues that can emerge from dabbling with colour, shape and lines," says Doreen.
"I enjoy variety, and in the last few years have taken to making small works on card and paper as a change from the larger canvases that I love working with.
"The smaller works come together faster and have a freshness that does not show in the larger canvases, that often take many layers of paint to reach completion."
Doreen trained as a draughtswoman, loving the work which also gave her a chance to travel. When she moved to the Bahamas with her husband in 1965 she met an artist who introduced her to what was then brand new and versatile acrylic paint.
Now in her 90s, Doreen continues to paint with passion. Her work is in the permanent collections of Tauranga Hospital and Tauranga Art Gallery, where she had a public retrospective exhibition in 2010. In 2014, Doreen was a finalist in the Molly Morpeth Art Awards and a winner at the Miles Art Awards, landing the Friends of the Gallery Award.
As well as her Expressions exhibition, Doreen also has work on display at Gallery Te Puna and Bask Gallery in Whangamatā.
Her work conjures up feelings of the exquisite joy and vibrancy of nature, as she explores lines and textiles that seem to be fluid and moving.
"For this exhibition I am also proud to be launching my second book, which highlights the differences between my large canvases and smaller paper works," says Doreen.
Doreen McNeil's Expressions at The Incubator Creative Hub gallery runs until December 22. The gallery is open from 9am-4pm weekdays, and from 10am-2pm on Saturdays and Sundays.
Gallery staff advise that all safety measures are to be respected, including wearing masks, social distancing and scanning in using the Covid app.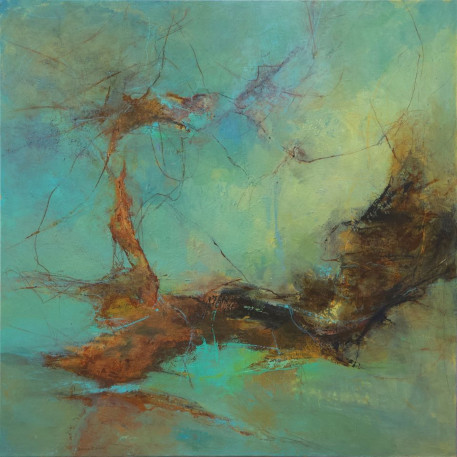 One of Doreen McNeill's paintings on display at The Incubator gallery. Photo: Supplied.
More on SunLive...