Drivers warned to plan for delays on SH2 next week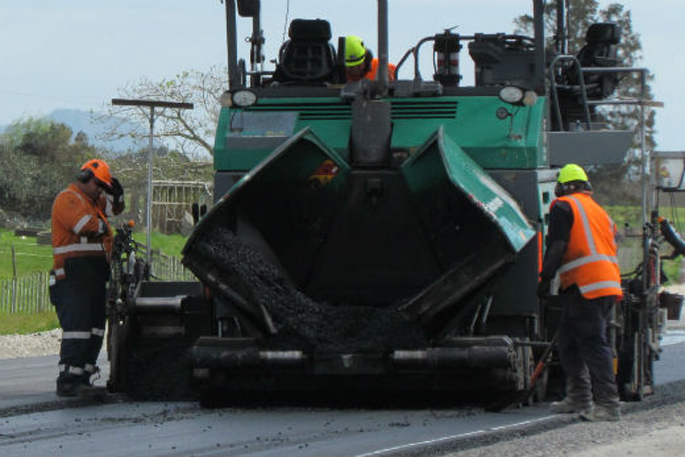 Motorists are advised to plan ahead for up to 45 minute delays on State Highway 2 between Waihī and Tauranga next week.
Waka Kotahi NZ Transport Agency contractors are pushing to complete as much chipsealing as possible on this key route ahead of the busy Christmas break.
Bay of Plenty system manager Roger Brady says despite a poor weather forecast for next week, contractors will be working hard to complete work at several sites during forecast 'gaps' in the weather at night.
"While the intent at this stage is absolutely to undertake this work next week, sometimes we need to postpone works, often at short notice, and usually due to weather.
"On the flipside, we often have to move quickly to make the most of fine weather spells or gaps in poor weather.
"We understand people plan their journeys based on the information we provide and try to keep this as up-to-date as possible and to provide information as early as possible. However, things move very quickly and it's not always possible to provide as much notice as we'd like."
People can visit the Journey Planner website or Waikato and Bay of Plenty Facebook page to be informed of any major updates.
Brady says motorists can expect delays of up to 45 minutes for 36 to 48 hours following the work.
"For at least 24 hours after the sites are sealed, and before being swept, they continue to operate under a reduced temporary speed limit while vehicles travel over the seal and help "bed in" the chip. This helps reduce the risk of windscreen damage. Sites are then swept, excess chip removed, and the temporary speed limit remains in place until line marking is reinstated (within 48 hours, weather dependent)."
"Those who can are encouraged to work from home and avoid unnecessary journeys to lessen the impact on those who need to travel."
Night works will be completed at the below locations between 7pm and 5am under Stop/Go traffic management and a 30km/h temporary speed limit.
Sunday 5 December - between Old Tauranga Road and Mathers Road
Monday 6 and Tuesday 7 December - between Wainui South Road and Pahoia Road
Wednesday 8 December – between Kauri Point Road and Stokes Road
Thursday 9 December – between Willoughby Road and Philip Walter Drive, and between Barrett Road and Munro Road
These works are part of the roading agency's road maintenance programme to repair and reseal state highways across the Bay of Plenty to ensure the safety and resilience of the transport network.
As highlighted above, in the event of bad weather or other unforeseen circumstances, work may be postponed.
Plan ahead for a safe, enjoyable journey. Keep up to date with:
More on SunLive...