Great white shark spotted cruising off Kauri Point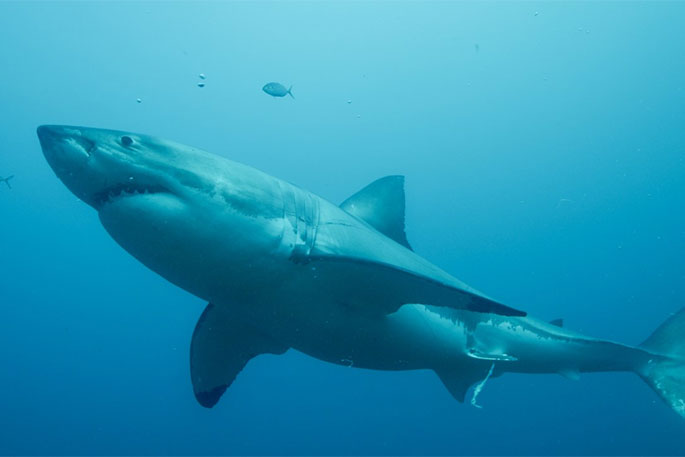 A couple of local fishermen have had a close encounter with a great white shark off Kauri Point, north of Katikati, recently.
The owner of the boat the men were in told Gold FM the great white wasn't backward in coming forward to check them out.
"He spread his arms wide as he described the size of the shark's mouth," Gold FM says in a post on its Facebook page.
"Estimated to be about 5 or so metres, the shark was jumping out of the water a short distance away when it came towards them, attracted by the berley they had over the side."
With an increase in great whites being spotted in the Tauranga Harbour, people are being cautioned.
The Department of Conservation's advice is for people to think twice about fishing off kayaks or jetskis and advised to avoid swimming in the main channels, or berleying from kayaks and jet skis when fishing in the harbour, says Gold FM.
In January, 19-year-old Kaelah Marlow from Hamilton was attacked by a shark in Bowentown. She was dragged from the water where she died from her injuries.
Lifeguards and emergency services rushed to help but were unable to save her life.
Great whites are a protected species and need to be released if they are caught.
Sightings, captures or strandings can be reported to DoC on 0800 362 468.
More on SunLive...