Waihi local claims $500,000 Lotto win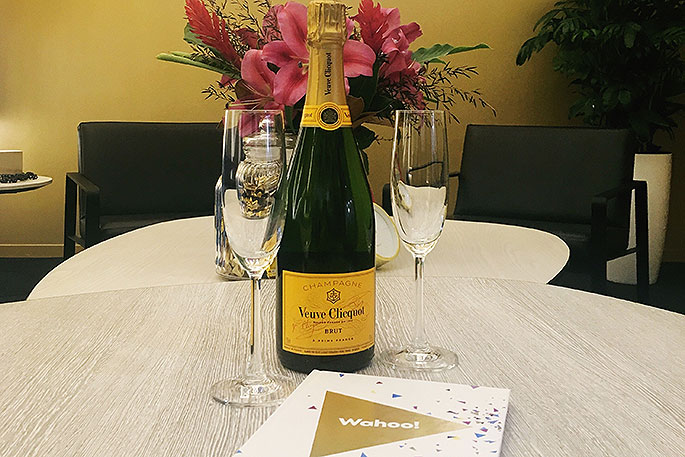 A Waihi woman can't believe her luck after winning $500,000 with Lotto First Division over the weekend. 
The woman, who wishes to remain anonymous, bought her soon-to-be winning ticket after discovering she had a bit of luck with her previous tickets.
"I'd been lucky and won $65 on my usual ticket, so when I went in store to claim the prize I decided to use some of the prize to buy a Triple Dip for the next Lotto draw," says the woman.
It wasn't until late on Saturday night that the woman decided to check her Lotto ticket and discovered just how lucky she had become.
"I sat there checking my ticket and it didn't take long to see that I had all six numbers on a single line… but it didn't sink in!" the woman says.
"I triple checked everything on the ticket – I checked the date, I checked the draw number, and of course, I checked the numbers over and over again until I finally thought, 'Yep, I've got a winner!'" says the woman.
After realising just how much she had won, the lucky Waihi local had a restless night ahead of her.
"My first thought was that I needed to keep my ticket safe until I could get to a Lotto shop, so I wrote my name on the back of it and stashed it away safely in my wallet. I have a dog and figured he'd help guard the ticket as well," laughed the woman.
"Then I headed to bed to try to get some sleep. It turns out that was easier said than done – it was a pretty sleepless night to be honest!"
With the prize now officially claimed, the woman is looking forward making the most of her winnings.
"The big thing for me is setting up the family – I feel so fortunate to be able to make sure we are all set up for the future. I'm looking forward to doing some work around the house as well," said the woman.
"Honestly though, I'm still pinching myself! This win was so unexpected, but couldn't have come at a better time – especially so close to Christmas."
The winning ticket was sold at New World Waihi for the draw on Saturday, November 27.
More on SunLive...