Residents to protest Links Ave cul-de-sac today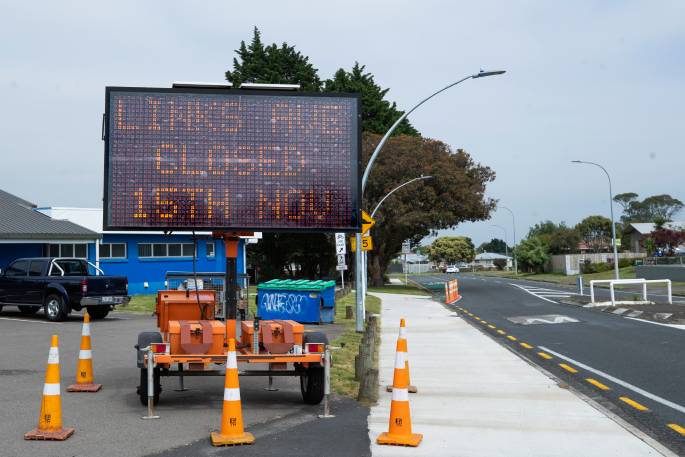 A group of Mount Maunganui residents are set to protest the ongoing Links Ave cul-de-sac trial this afternoon.
Members of the community plan to converge at the corner of Golf Road and Maunganui Road from 4.15pm today to express their frustrations at the recent decision to trial a new traffic system along the major arterial road.
"Bring signs, stay off the road and stay safe," is the message attached to a call to action posted on the 'Don't Close Links Ave to the Mt' Facebook group.
The Facebook group's creator Teri Logie, who lives within 100m from where the temporary cul-de-sac has been installed at Ascot Road, is hopeful the message will soon be reaching Council.
"I am hoping that people will come out and stand up for what they believe in," she says.
"I think the council works for us not themselves so they must do what the people that are paying them are asking them to do."
She also implores anyone who does attend the protest to wear a mask and socially distance when possible.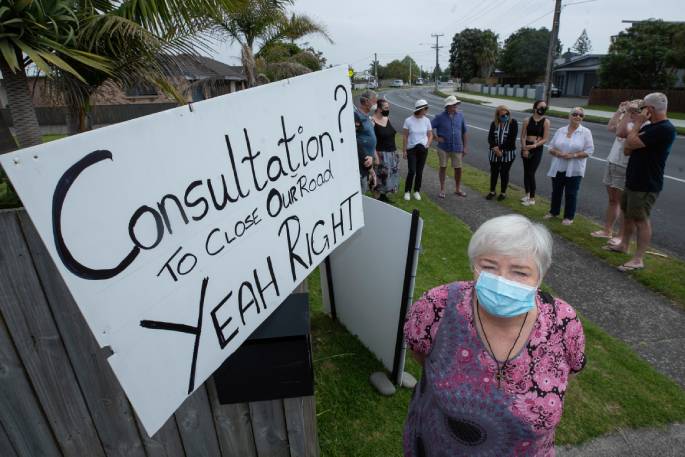 Teri Logie is not happy with the lack of consultation. Photo: John Borren/SunLive.
Teri says she and other residents in the area are frustrated by the lack of consultation over the cul-de-sac trial.
The trial period, which began on Monday, November 15, went ahead without the consultation that had initially been planned.
Council told SunLive earlier this month that those engagement plans were disrupted by Covid-19 restrictions.
Council's reasoning for implementing a cul-de-sac is to improve safety for pedestrians, particularly school children, on the busy road.
Those opposed suggest the removal of the bus lane as the better solution.
Tauranga City Council director of transport Brendan Bisley says that the trial period needed to be implemented before the end of this school year in order for long-term safety improvement decisions to be made for early-2022.
He says bus lane removal is not an option, due to the high number of public transport users who regularly use the route.
Residents complained prior to commencement that the closure of Links Ave would add significant travel time and not significantly impact safety concerns.
Numerous posts on the protest group's Facebook page highlight mass delays and increased travel time along Maunganui Road and Oceanbeach Road.
Others have expressed confusion over the infringement and fine system.
Traffic cameras are enforcing the cul-de-sac restrictions and breaches can be punished with a $150 fine.
More on SunLive...