BOP gets $1.79m worth of new community facilities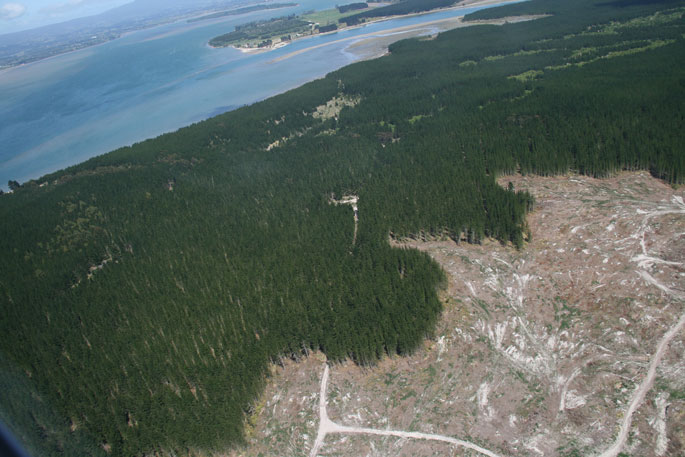 Bay of Plenty residents will soon benefit from $1.79m worth of new community facilities including a new marae for Matakana Island which locals have been wanting to re-build for the past 20 years.
A wide variety of organisations who applied for grants from BayTrust's annual Community Amenities Fund have just had their funding approved.
These include: Kutaroa Marae Reserve Charitable Trust ($250,000 towards their new marae building on Matakana Island), Whare Manaakitia Trust ($300,000 towards a new Merivale Community Centre), and Pukehina Surf Rescue Lifeguard Services ($250,000 towards their clubroom rebuild).
In Rotorua, Plunket and Wingspan Birds of Prey Trust will each receive $250,000 towards their new Rotorua facilities.
Ko Te Tuara Totara O Fordlands Inc Society recently received $40,800 towards a feasibility study for a new community centre, while Rotorua Museum will receive $450,000 spread over the next three years for the redevelopment of its exhibition space.
Matakana Island's Ngāti Tauaiti Hapū are delighted to be much closer to realising their dream of rebuilding Kutaroa Marae on its original site.
Kutaroa Marae design concept.
"The declining population on Matakana in the late 1970s, issues of access and challenges associated with maintenance, lead to the aged building being laid to rest in 1982," explains Mererina Murray,
Project Fundraising Coordinator for Kutaroa Marae Reserve Charitable Trust. "Since then several attempts have been made by the hapū to rebuild on the site to re-establish mana whenua and mana tangata status of Ngāti Tauaiti.
Now is the time to rebuild that marae back to its former glory. It's important to re-establish a tūrangawaewae, so those living over in Tauranga and other parts of Aotearoa, including overseas, have a place to return.
With the impact of Covid-19 worldwide, people see home as the safest place to be and more are wanting to come back to the island."
Mererina says BayTrust's grant will contribute greatly to the project. Representatives from BayTrust had visited Matakana to look at the proposed site and had spoken to locals about what a new marae would mean to them.
"When the news came through that our grant had been approved, it was such an amazing moment and we are grateful to BayTrust for its support of our project." It is hoped that the new build will begin in 2022.
BayTrust CEO Alastair Rhodes says the Community Amenities Fund is designed to support intergenerational assets that have broad community support and will make a meaningful difference to the lives of local residents.
"It's a tremendous boost for our local economy and recognises the fantastic work that organisations are doing here in the Bay of Plenty. The quality and size of our community facilities does have a direct impact on what non-profit organisations can achieve. So local residents are the real winners and will benefit hugely from these upgrades for many years to come."
Each Community Amenities Fund project must deliver on multiple BayTrust outcomes and attributes which can be found on BayTrust's website.
Successful projects must also have sufficient funding in place to complete the work and must have ongoing financial support to cover maintenance and operating costs.
"We expect these assets to be long-lasting and have an accessible, multi-use public component," Rhodes says.
"We're also looking to support amenities that reflect the interests of a high proportion of our community and where locals and volunteers will continue to be involved.
"Now funding has been approved for 2021, BayTrust is really looking forward to seeing these projects come to life."
More on SunLive...