Smoker support needed as new laws come into force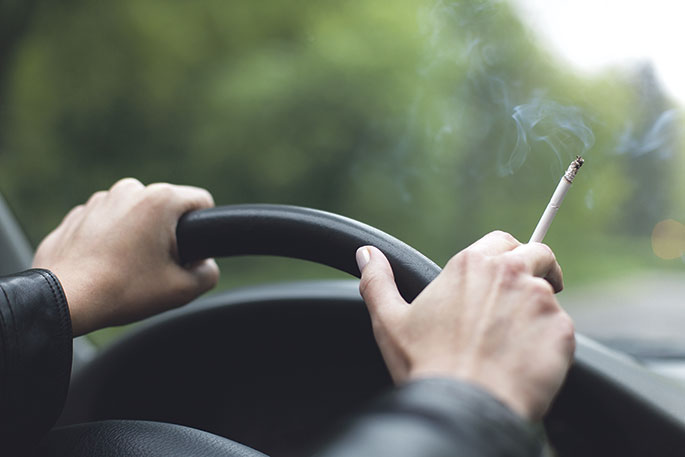 New Smokefree 2025 laws are coming into effect this week, designed to protect children in the car from smoking and vaping.
However, more support may be needed for smokers to kick the habit, or at least stop smoking while driving.
The Smoke-free Environments Act has been amended to ban smoking or vaping with people under the age of 18 while in vehicles, parked or moving. It comes into force on November 28.
A nationwide study of 3700 past and current smokers by Shosha found that driving is the most common pattern trigger, affecting around eight per cent of New Zealand smokers.
A pattern trigger is an activity that connects smokers with an everyday activity that leads to them craving a cigarette.
Addictions specialist Leanne French says driving with children can be stressful, which is the most common emotional trigger for 59 per cent of smokers.
"Triggers are made up of the people, places, things and situations that set off an urge to smoke. Driving has been proven to elevate people's blood pressure, so when you add young children to the mix this can become a much more stressful situation," she says.
"There are also emotional triggers which can make the driver want to reach for a smoke and these include anxiety, anger and even happiness and excitement, children have an inbuilt knack for setting them off at various times."
Leanne welcomes the new legislation but wants more support for smokers.
"Smokers still do need more education and exposure to information to help them understand what the health risks are not only to them, but to their children in order to change their minds more effectively.
She says bad habits like smoking are hard to break, adding it is not simply a matter of willpower.
"I would suggest they change the car environment, by clearing all smoking items out, including the inbuilt lighter to lessen the automatic nature of the habit. There are also a number of easily accessible online counselling services which can help smokers quit.
"Counselling can help smokers make behavioural changes and to problem-solve when it comes to working out coping strategies for triggers."
The law change has been met with largely positive reception, although some have questioned whether it should be a police issue or a health and education issue.
When the change was announced in 2019, Police Association president Chris Cahill said he supported the health reasons for the ban, but questioned whether it would be practical for police to enforce it.
"Making it a police issue, when really it's a health and education issue, I think it's a little bit short-sighted.
He was concerned the people who would be issued fines would "to a large degree" be those who could least afford to pay them.
"Then you have the whole issue of if they do get a fine, and they don't pay it you've got the whole court system caught up in it, which I don't think is to anyone's benefit," Cahill said.
"I'm dubious it will deter the people that won't see the danger of smoking in cars with their children and really whether that's going to be the influence."
More on SunLive...