Dolphin sighting a delight in Tauranga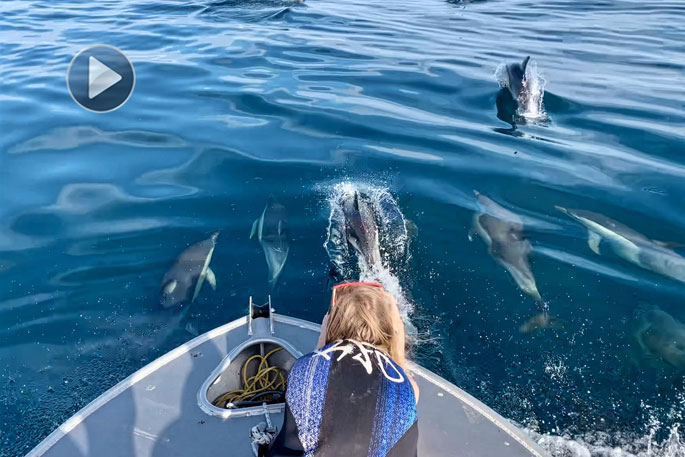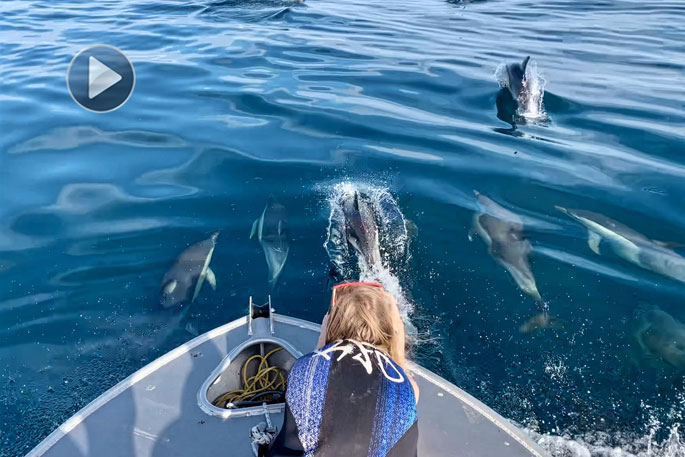 Click the image above to watch the video
"It was an amazing experience."
This is how a couple who were fishing near Tauranga describe seeing a pod of dolphins.
Natasha Pownall and her partner were fishing when they came across a large pod of dolphins.
"I've only ever seen maybe six at a time but there must have been at least 60."
The couple experienced the encounter at about 9.30am on Friday.
"We were about 2km off Rabbit Island when we first saw them.
"We followed them west for a little while.
"They were playing with the boat for a long time but we left them in peace."
More on SunLive...