Walk-in vaccination at Tauranga plunket clinic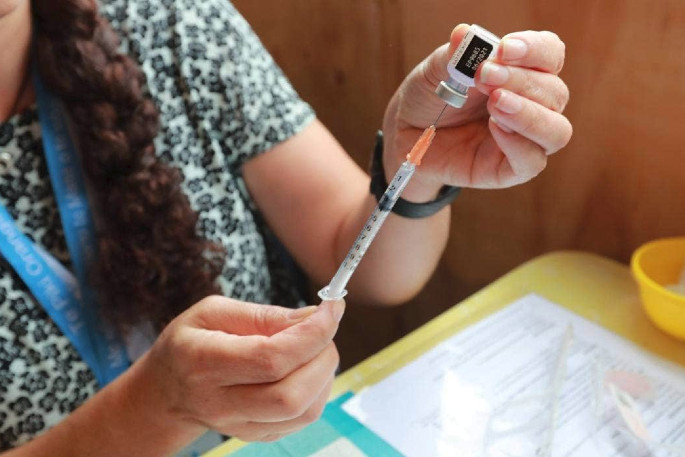 A walk-in vaccination centre will be open at a plunket clinic in central Tauranga on Monday and Tuesday.
Anyne will be able to walk in and receive either their first or second dose of the Covid-19 vaccine.
The Ministry of Health has partnered with Whānau Āwhina Plunket to run a walk-in COVID-19 vaccination centre at its Devonport Road clinic.
People can visit the Whānau Āwhina Plunket clinic at 471 Devonport Rd, Tauranga any time from 11am and 5pm on Monday, November 22, and 9.30am to 4.30pm on Tuesday, November 23, to recieve their first or second dose of the COVID-19 vaccine.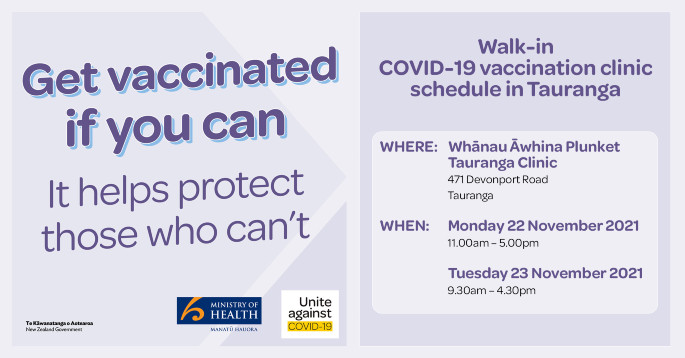 Whānau Āwhina Plunket Regional Operations Manager for the Central Region, Viv Edwards, says the organisation was only too pleased to help make it easy and accessible for people to get the COVID-19 vaccine, especially with confirmed cases in the city.
"Whānau Āwhina Plunket is committed to doing everything we can to encourage people to get the COVID-19 vaccine. For the health of all whānau and pēpi across Aotearoa, it's the least thing we can do," says Viv.
"By offering our Devonport Road clinic as a walk-in vaccination centre, we're giving our local community another place to get vaccinated, in a building that many people already know well. Accessibility and convenience is key, and we're very pleased to be helping the enormous vaccination effort going on across Aotearoad New Zealand."
Viv says Whānau Āwhina Plunket appointments wouldn't be affected by the vaccination clinics.
"We've scheduled the vaccination clinics for days when there won't be any clashes with our usual appointments. And just as every other day, the clinic will be deep cleaned before and after the vaccination days."
More on SunLive...