Rare lunar eclipse to turn BOP sky red tonight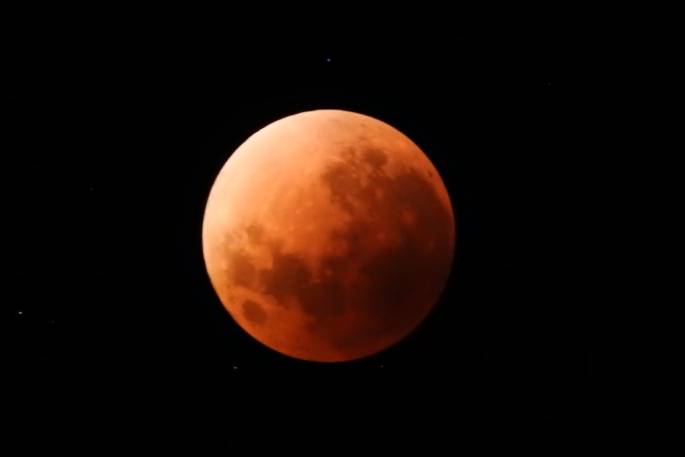 A rare near-total lunar eclipse will be visible on Friday and is expected to turn the moon a deep copper colour.
Just before 10pm the moon's face will be 97 per cent covered by the deepest part of the Earth's shadow, turning the lunar surface red.
Tauranga Astronomical Society President David Greig says a lunar eclipse occurs when the moon passes directly into the central shadow as it passes Earth.
"When the moon's orbit passes into the Earth's dark shadow, it turns a dark red coppery colour.
"We have a full moon approximately once a month but normally the moon doesn't pass into that shadow, with an eclipse we have a perfect alignment.
"With tonight's micro-moon it means it will be further away and will look smaller than normal.
"Unfortunately because of Covid-19 and social distancing restrictions the Tauranga Astronomy Society are not holding an event but we do have a link posted on our Facebook page if anyone wants to watch a live feed through telescope.
"But anyone can view the eclipse with their eyes, you don't need any special equipment, otherwise a small pair of binoculars or a small telescope will be a nice view," says David.
By 9pm the full moon will start to look like half a moon, as half of the dark shadow has passed by the moon, says David.
"And so just after 10pm there will be a maximum eclipse. Just after 11pm, again it'll be half way out of the shadow and by 11:47pm it would have left the dark part of the Earth's shadow.
"The eclipse will be completely over by just after 1am," says David.
During tonight's eclipse, David says that now is the perfect time to see the Matariki constellation.
"People are always keen on seeing Matariki during the time that we celebrate Matariki which means getting out of bed first thing in the morning to see it, but Matariki will be just a small distance from the moon rising tonight.
"If people want to see Matariki without getting out of bed in the early hours of the morning, tonight will be a good time to see it and will continue to be for the next couple of months.
"Matariki is a small star cluster also known as the seven sisters, and will be slightly below and to the left of the moon as it's rising.
On the western side of the sky tonight also, says David, the planets Venus, Jupiter and Saturn will also be visible.
More on SunLive...