MP backs woman's fight to see dying sister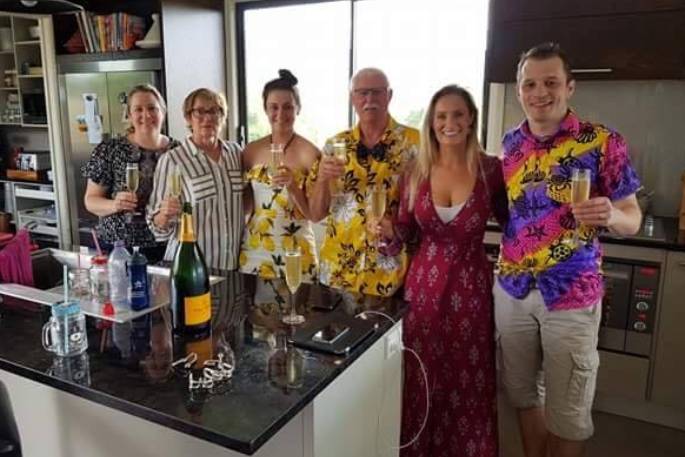 A woman, originally from Katikati, is facing a desperate battle to receive an exemption to leave Managed Isolation in Auckland to visit her terminally ill sister in Ōmokoroa and now has a National MP fighting her corner.
Shelley Grierson returned to New Zealand from her new home in Canterbury in the United Kingdom late Monday night. She has been granted an emergency allocation at the Four Points by Sheraton MIQ facility in Auckland.
She had rushed to return to New Zealand, with her one-year-old son Leo, after receiving the devastating news last Thursday that her sister, Rebecca Spoerl, had potentially just days to live after a serious relapse in her treatment for acute lymphoblastic leukemia.
Rebecca, who is 37-years-old and has two young children, was first diagnosed a year ago and, despite an initially promising prognosis following stem cell treatment in Auckland, is now receiving palliative care.
Despite being fully vaccinated, testing negative pre and post-arrival in MIQ and receiving the all-clear from a nurse, Shelley has now had numerous applications for compassionate exemption to leave MIQ before the seven-day isolation refused.
"Having considered your circumstances and all of the information available, and balanced these against the risk to public health, I have determined, that unfortunately, your application must be declined," reads a letter signed by the Head of Managed Isolation and Quarantine, Brigadier Rose King.
"You are therefore required to complete the remainder of your isolation period in one of our facilities."
Considering the rapid deterioration of her sister's condition, Shelley fears the seven-day wait may prove telling.
"I do understand the purpose and circumstances around MIQ but they are not looking at the evidence they are just rejecting it because I have been here less than seven days," says Shelley.
"But the next seven days is why I am here."
Shelley's case has been supported by a consultant hematologist at the Waikato District Health Board. In a letter, seen by SunLive, Rebecca's life expectancy is placed at "very short (days to weeks at most)" and advises that home isolation be approved for Shelley to be able to see her sister.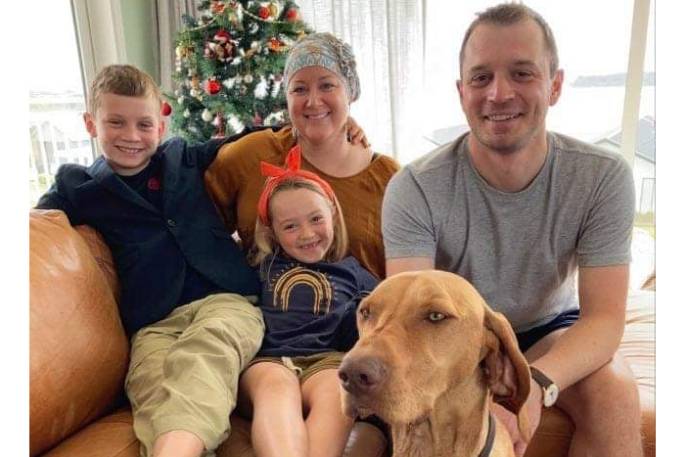 Rebecca Spoerl and her family. Supplied photo.
Shelley says she would be isolating at her parents' house in rural Katikati and only leaving to visit her sister in Ōmokoroa.
"This trip is to hold a bedside vigil, not wining and dining my way around 'the public'," says Shelley.
"I made it clear that I will be at one address the whole time and wearing a mask. Also, groceries are being arranged to be delivered contact-free, and I will not be visiting shops, anything like that.
"The situation is far too pressing and upsetting for that in any case."
Shelley's British husband is now also trying to receive an emergency exemption to enter New Zealand to support Shelley and their young son, having been refused due to not being a New Zealand citizen.
National MP Scott Simpson, the MP for the Coromandel electorate in which both Omokoroa and Katikati reside, has now sent a letter supporting Shelley's application for an "exemption due to exceptional circumstances from Managed Isolation."
Speaking to SunLive, Scott made his belief clear that Shelley's circumstances must meet the threshold for a compassionate exemption and also highlight how outdated the current MIQ system remains.
"There is nothing kind about the situation this family finds themselves in," says Scott.
"It is cruel, it is heartless and it is uncaring.
"I am calling on the Government to make an equitable exception in this case, for obvious reasons, and if they have a heart they will do that."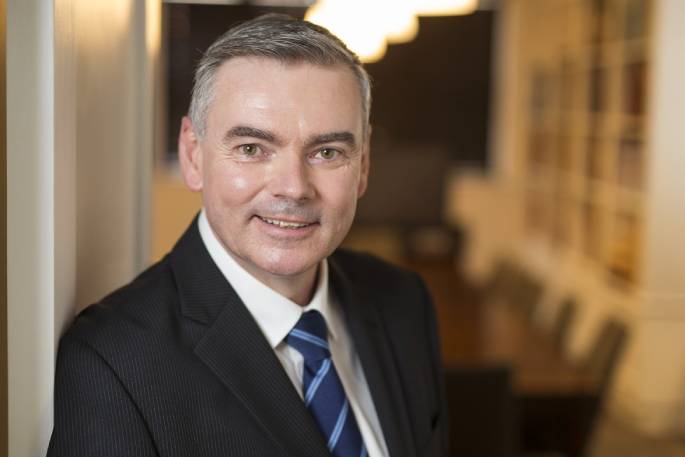 Coromandel MP Scott Simpson. File Image. SunLive.
Scott also suggests this situation highlights the outdated nature of the current MIQ system.
"This situation is a very good example of why the MIQ system now needs to be dismantled," says Scott.
"I have had similar situations over the next few months and some heartbreaking examples of situations where families have been separated.
"We have now got the ludicrous situation where we have people isolated in MIQ who are fully vaccinated, who don't have Covid, who are locked in the prison of MIQ. Meanwhile, we have literally hundreds of Covid positive people isolating at home.
"I think it makes a mockery of the outdated MIQ system. I believe the time is now overdue to make changes."
For Shelley, she is hoping for a change in tact before Monday.
"It would feel better if I was still in the UK and it was impossible to even get a flight back," she says.
"It is so much more upsetting to have made it here but I am currently looking at the Sky Tower and I can't get any further.
"It is so much worse."
More on SunLive...