Pike River mine find cold comfort for families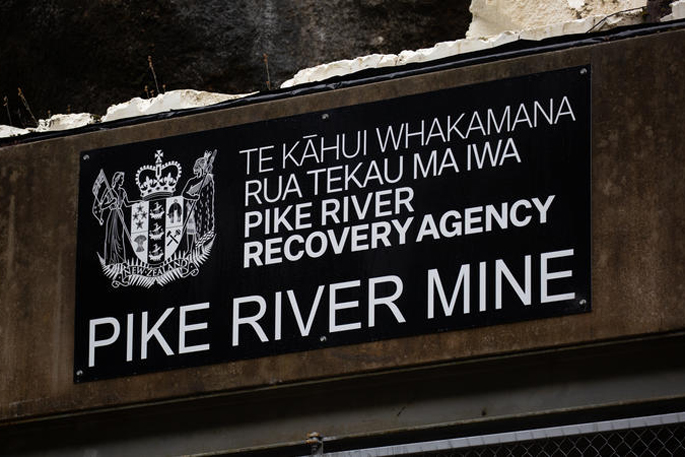 Footage showing up to three bodies inside the Pike River mine is being described as cold comfort by some of the families.
While it was the thing the loved ones of the 29 men killed in the disaster had waited more than a decade for, it was coupled with the knowledge that none of the men would ever be recovered, now that the mine was sealed.
Kloe Nieper's husband Kane, was last known to be working roughly 200 metres from where the footage of the remains was gathered, in one of the furthest reaches of the mine.
The discovery of the men was tainted by the knowledge they would never be brought out and returned to their families, says Kloe.
"I just wish the government wasn't in such a hurry to close or to seal the mine for god only knows what reason. You know they should have just let the police do their thing and then after that maybe seal it."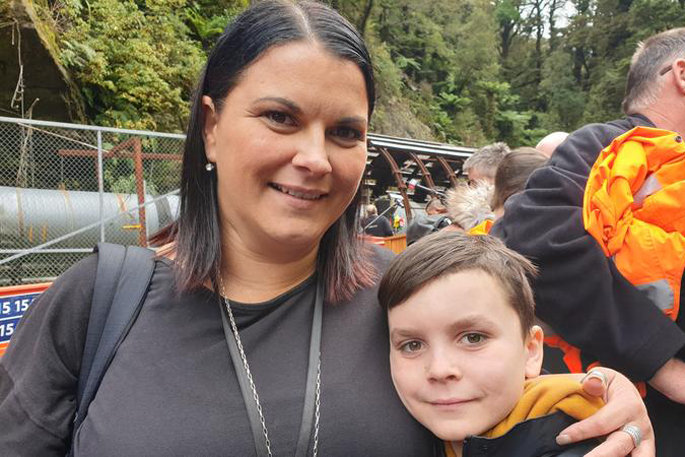 Kloe Nieper with son Kalani. Photo: RNZ / Conan Young.
The head of the inquiry, Superintendent Peter Read, says the quality of the footage had improved markedly on that gathered during the first investigation.
Before, they could only see four metres ahead and the images were grainy. Now they were getting detailed images and could see up to 50 metres ahead.
However, Kloe says after nearly 11 years of getting her hopes up that the police would finally gather enough evidence to prosecute somebody, she had learned to rein in her expectations.
"Just because of all the disappointments we've had in the past. So it's really hard to kind of know whether or not we'll go ahead or what will happen. There should be [a prosecution], definitely, and I hope there is but again it's just one of those things. You get your hopes up and then all of a sudden you get knocked back down again."
For Anna Osborne, who had already made peace with the fact her husband Milton would never be returned to her, hearing the mens' bodies had been discovered left her in shock.
"I didn't know how to feel, it's a rollercoaster of emotions thinking is that Milt, who was that, do they know who it is, can they identify them. So a bit of shock and a bit of joy," says Anna.
While she was desperate for a successful police prosecution, any attempt to move further into the mine would only risk more lives, she says.
This was made clear to her two weeks ago when she was shown footage of the main workings from another one of the borehole cameras.
"It wasn't a nice clean roadway or anything like that. There were chains hanging off the roof and on the floor, there was pipe everywhere and rubble built up quite high, so quite a nasty looking place down there."
While the mine had now been sealed, further boreholes were planned between now and the end of the year, which Read says may produce further footage of other men in their final resting place.
So far the two or possibly three bodies found had yet to be identified, but that work continues.
Read says there is no date for the investigation to be completed by, but a pointer to the direction it was heading in was provided in an update to families last month.
Police say they have uncovered evidence of a build up of gas in the mine in the months before the explosion, and that management knew about it but deliberately ignored it.
On Wednesday the minister in charge of the recovery effort, Andrew Little, let his thoughts be known on who he held responsible.
"A lot of shortcuts taken and I think commercial imperatives took over. And there's no question in my mind the Pike River mine company was trying to get the quickest return on its investment, knowing that this was an incredibly difficult project to pull off, and people have paid for those judgements and misjudgements with their lives."
Friday marks 11 years since the first explosion rang through the Paparoa Ranges.
Kloe will not be going up to the portal this year.
Instead she will with her son, Kalani, who was only 19 months old when his dad died, and sit at a seat by the sea, which was made especially for Kane.
Eleven years on she had not achieved anything like closure, but was learning to deal with his loss without it completely overwhelming her.
More on SunLive...