Boost for those with spinal cord impairments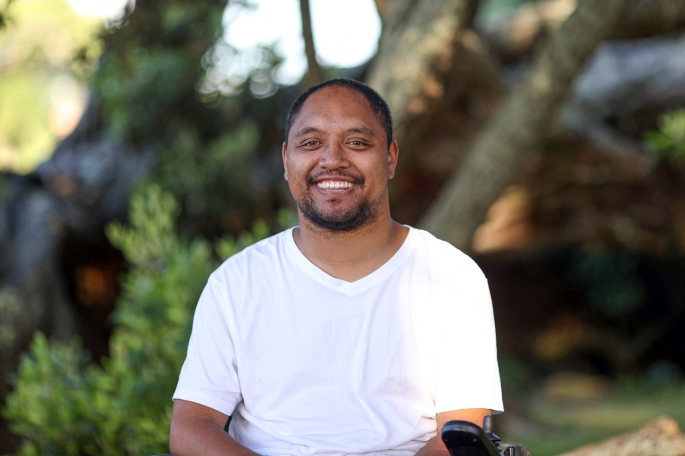 People living with a spinal cord impairment in the Bay of Plenty have received news of increased support coming into the region.
ACC data shows that up until October this year, there were 148 active claims for people living with an SCI in the region, coming at a cost of $18.9 million.
Over the next two years, peer support services for Kiwis with spinal cord injuries will be extended into homes and communities right across the country.
It is a move that will "profoundly benefit" people returning to their communities from specialist units, as well as those currently living with spinal cord impairments.
ACC has invested $1.3 million into the peer support programme two-year proof of concept proposal.
It has been developed by charitable organisations Spinal Support NZ and the New Zealand Spinal Trust.
The investment will see a comprehensive peer and whānau support service established across New Zealand, coordinating a network of about 30 fully-trained community peer support staff and dozens more community volunteers with lived experiences of spinal impairment.
The trusts currently deliver the country's only specialist Peer Support services for people with spinal cord injuries – at the Auckland Spinal Rehabilitation Unit, and Christchurch's Burwood Spinal Unit.
"This is without a doubt the most significant support for the collective spinal cord-impaired community in New Zealand since ACC's inception in 1974," New Zealand Spinal Trust chief executive Hans Wouters says.
"This is a very important commitment that will profoundly benefit the lives of serious injury customers and their whānau."
As of October 31, there were 2235 active ACC claims for serious spinal cord injuries across New Zealand, with these claims costing more than $274m so far this year.
The annual cost of spinal cord injuries in Bay of Plenty has risen considerably over the past decade, rising from $11.3m in 2011 to $24.1m in 2018.
The cost of these injuries was above $23m in 2019 and 2020.
Hans says the programme will fund existing peer support services at the Auckland and Christchurch rehab units over the next two years, as well as the development of a community-wide peer network for clients and their whānau – from the Far North to the Deep South.
The network will provide support for people returning home from spinal units, and people with spinal cord impairments already living in the community.
"We have a very exciting two years ahead of us as we develop peer support services in New Zealand in an unprecedented way," says Hans.
Returning to homes and communities is recognised as a critical stage for people who have sustained spinal cord impairments, and peer services have been shown to provide more responsive and targeted support; teach skills and strategies that aid a return to independence; and be a positive influence on rehabilitation.
In New Zealand, Peer Support actively promotes belonging, autonomy and confidence, while also supporting the development of optimism and adaptive coping.
However, current peer services are focused on inpatient support, with limited support available for people, or their families, as they return home from hospital.
Under the expansion, which will be rolled out over two years between now and October 2023, peer support workers will be established across every region of New Zealand.
Ōtara man Lee Taniwha became a tetraplegic aged 17 when he broke his neck after jumping into his cousin's swimming pool and misjudging the depth of the water.
He says the increased support will be a "game-changer" for the SCI community.
"This investment will allow more people to have those important conversations," the 28-year-old says.
"This is great acknowledgment from ACC of the role that Peer Support plays. At the moment those conversations are organic, and they rely on someone having the good fortune to be alongside someone who has experienced what you are going through and are willing to share their experience."
Lee says adjusting to his new life at home was by far the "worst time in my rehabilitation".
Hans says the network will include support, advice and encouragement for whānau of people with spinal cord impairments, because all too often, their needs get overlooked.
Once the full programme is in place, the trusts will work with ACC to secure the ongoing delivery of the service.
ACC data shows people aged between 15 and 19 hold the highest number of active claims (361), followed by people aged between 20 and 24 (309 claims).
The most common cause of the 57 new claims lodged this year was falls (30), while the most prevalent prior activity listed was "driving or riding".
About 220 people sustain a new spinal cord impairment each year, with roughly two-thirds of these the result of accident or injury, and one-third the result of other factors such as disease or illness.
It's estimated 5,000 New Zealanders with spinal cord impairments are living in communities across the country, Hans says.
"We anticipate this new peer support service will unearth more of these hidden wheelies as we make peer support available in the community."
More on SunLive...