Road maintenance season is here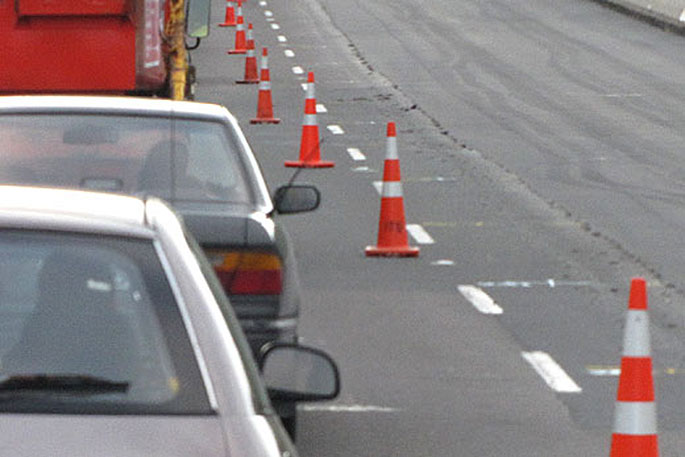 You will notice more activity when travelling along State Highway 2 this month.
A Waka Kotahi NZ Transport Agency spokesperson says the start to the maintenance season has been changeable weather-wise.
"Our contractors are completing work when conditions allow. Between now and mid-December we are focussing our efforts between Athenree and Te Puna, as we try to avoid the holiday period.
"Well maintained roads are safer. They have better stopping distances, which is an important factor in crash prevention. A smooth ride is more comfortable, and vehicle damage from surface defects and potholes is reduced too.
"Considerable planning is done to look at historic traffic and travel trend data, and what worked and didn't work last season.
"While we aim to complete the work with as little disruption as possible, there will be delays to people's journeys.
"To minimise delays during the day a majority of the reseal work is being completed overnight between 7pm and 5am.
"Chip seal is used as it has a longer life, can be constructed quickly and provides flexibility to allow the ground to move below without cracking the surface. After the work is completed, the sites continue to operate under a reduced temporary speed limit while vehicles travel over the seal and "bed in" the chip.
"This does mean that people should plan for delays of up to 45 minutes during the day for 36 to 48 hours following the reseal works.
"Please stick to the temporary speed limits. Speeding through roadworks puts the safety of other road users and our road workers at risk, and we ask that people please slow down, leave space and be patient.
"We are working with contractors and suppliers to deliver better journeys, in addition to providing better and more detailed information to road users on any anticipated delays.
"Keep an eye on our Waikato/BOP Facebook page for confirmed dates for any work with potential long delays, and check the Journey Planner website before you travel," says the spokesperson.
The sites planned for this month include:
• Monday 15 November to mid-December - Thompsons Track Road area. Full width road reconstruction day works between 7am-6pm with Stop/Go traffic management, avoiding peak hours. Expect delays of up to five minutes.
• Wednesday 17 November - Te Puna Road to Loop Road. Resealing night works, with delays of 45 minutes expected for 36 to 48 hours following this work, between 7pm-5am.
More on SunLive...