Discussions open for new housing in Bethlehem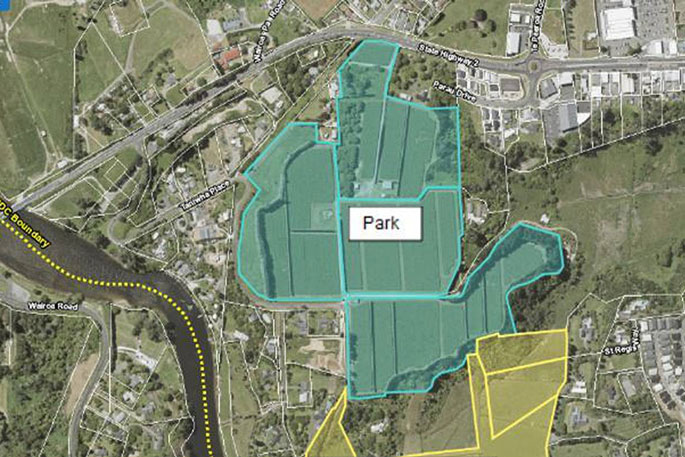 Feedback opened on Monday for a proposal to sell a 22ha block of land at Parau Farms, Bethlehem, for a housing development.
Originally earmarked for sports fields, the land is close to shops, schools and public transport, which makes it ideally placed to provide much-needed homes for Tauranga residents instead.
Commission Chair Anne Tolley says the stark reality is that many people in Tauranga are already living in substandard or overcrowded housing situations and the city is heading for a shortfall of more than 1100 homes in the next three years.
"We bought this land in 2000 with the intention that we would develop sports fields, but Tauranga has changed significantly since then. Not only are we facing development and infrastructure challenges, we have a population whose average income is below the national average and rising housing prices that are unaffordable for many," she says.
If it goes ahead, the proposed housing development would include green spaces, urban amenities and a mix of different types of houses, all designed to create a highly-liveable community.
Kāinga Ora – Homes and Communities has expressed an interest in leading development of the site and local hāpu have also communicated their interest in the proposal.
At the same time, the Council is looking at alternative sites for sports fields, including Smiths Farm, which is another large council-owned block in the Bethlehem area.
"Development of the sports fields at Parau Farms was due to start in 2025-26, with grounds expected to be ready for football boots and referees' whistles by around 2026-27.
"If the proposed sale does go ahead, we hope to see supporters cheering from the sidelines of new sports fields about the same time - albeit in a different location," says Anne.
However, she says that's all to be decided further down the track.
"We're at the beginning of a process and the first step is for us to listen to what our communities think about the proposal.
"No decision on whether to sell the Parau Farms land for housing will be made until after February 2022, when the community's feedback has been received and considered."
Find out more and share your feedback
Feedback forms are also available at council offices and libraries
Feedback closes on 15 December 2021
More on SunLive...