Waikato to move down levels at midnight tomorrow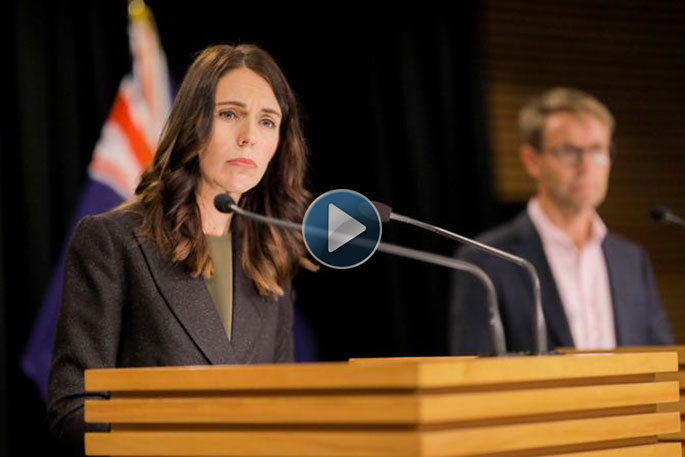 The Waikato region will move to alert level two at midnight tomorrow, Prime Minister Jacinda Ardern has announced today.
After six weeks with level three settings, Ardern says the people of Waikato have helped to keep Covid-19 cases low and so at 11.59pm, Tuesday November 16, the Waikato will move down alert levels.
There have been 239 cases in Waikato since the region moved into level 3.
Ardern says the region has had the second-highest testing rate in the country, only 3893 doses away from reaching 90 per cent first doses.
"The people of the Waikato have contained an outbreak that could have moved widely through the region," says Ardern.
Health measures like distancing, masks and contact tracing remain paramount, she says.
Ardern says Cabinet is clear the decision is a temporary one, and hopes to soon move New Zealand to the Covid Protection Framework.
"In light of the fact that we are seeing more cases pop up beyond the Auckland border, while we will have decisions on when we'll move, we are seeking public health and expert advice on these decisions in the advantage of the country moving to the Covid-19 protection framework."
She says the framework is designed for scenarios where Covid-19 is in the community, and in some ways provides more safety than level two of the alert level system.
"As we transition to a new phase there will be different views but we're moving to a new place.
"One there we're all safer still because of vaccination, where our businesses will remain open and jobs stay filled.
"And one where we have huge opportunities ahead, whether that be seeing loved ones that we haven't seen for some time In Auckland or travelling overseas or just getting out and about safely," says Ardern.
EARLIER: Prime Minister Jacinda Ardern is due to give a post-cabinet announcement today at 4pm. The Prime Minister will be joined by Director-General of Health Dr Ashley Bloomfield.
The announcement comes after The Ministry of Health reported more Covid-19 cases spread across the country today.
Out of the 173 cases reported today, 163 of them are in Auckland, seven in the Waikato, two in Northland and one in the Lakes District, taking the total number of cases in the Lakes outbreak to six.
Another case reported in the Wairarapa town of Masterton will be included in Tuesday's numbers.
More on SunLive...