Traffic delays expected across Tauranga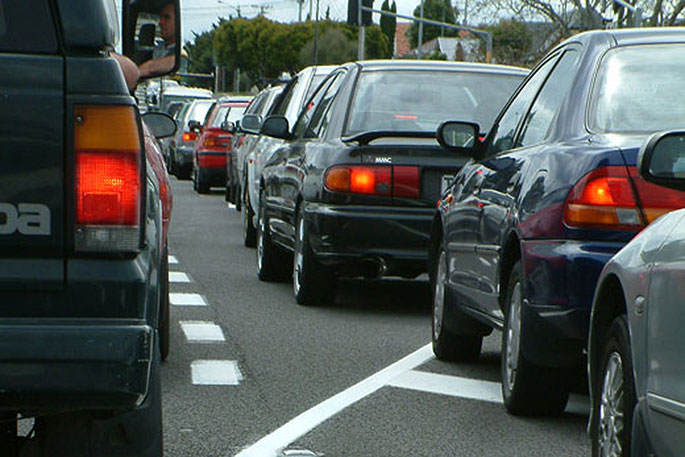 Motorists have been warned to expect delays on Saturday afternoon as anti-lockdown activists gear up to block roads across Tauranga in the latest stage of polarising protests.
The Freedoms & Rights Coalition, founded by Destiny Church leader Brian Tamaki, threatened to gridlock traffic in all main centres around New Zealand on Saturday if its demands to drop Covid restrictions by Friday were not met.
The Government did not accede to the controversial coalition's demands and on Friday evening its social media channels duly announced the action would go ahead.
Vehicular protests are taking place in Auckland, Bay of Plenty, Hawkes Bay, Nelson, Wellington and Whangārei.
Main routes across Tauranga city are expected to be gridlocked from around 2pm today as a motorcade of vehicles sets off to deliberately disrupt and slow down traffic.
Motorists driving too slowly and/or blocking traffic can be fined $150 and receive 20 remerit points.
The protesters say they have four demands for the Government: to remove vaccination mandates immediately, revoke the traffic light system, lift the Auckland borders and move New Zealand to level one.
A police spokeswoman says in a statement they are aware of the protest "and will continue to monitor activity".
"Police officers will maintain a presence and will respond to events as appropriate at the time."
The coalition was responsible for several large scale gatherings at the Auckland Domain. Destiny Church leader Brian Tamaki is facing charges for allegedly organising the gatherings.
Destiny member Paul Thompson, who recently tested positive for Covid is also facing charges in relation to the gathering.
The Tauranga sector of the coalition was responsible for gatherings at Coronation Park on Saturday October 16, and at Memorial Park on Saturday October 30. A 43-year-old man was arrested and charged with failing to comply with an order under Covid-19 regulations.
"As with previous large gatherings, police may follow up on any identified offences or breaches at a later time," says a Police spokeswoman in response to a query about the planned traffic disruption.
More on SunLive...