Brookfield New World rolling back prices 40 years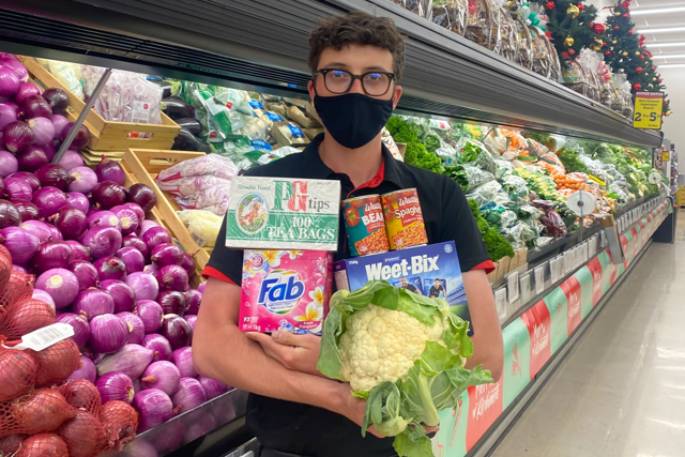 Heading to the New World in Brookfield this weekend might feel like a step back in time for some.
The supermarket on Bellevue Road is celebrating their 40th birthday on Sunday by rolling back the years and putting some of their products up for sale at 1980s prices.
"We found some old mailers with the product and price from the 80s," Brendon explains.
"So those products that we still sell we are going to go and start selling them at the same price as the 80s."
Brendon is not sure of the exact amount of products that will be included in the promotion. However, products like Weet-Bix, PG Tips and Watties baked beans will cost as much as they did when Trevor Chappell bowled his infamous underarm at the MCG.
"Those are just some of the better deals we have got going," says Brendon.
"Some of the prices have not changed that much but some of them have changed a lot. So that is quite interesting."
The time capsule feel is not only reserved for the pricing at the supermarket, New Zealand's only remaining store with instore dining.
Even some of the staff will be harking back to a time when Indiana Jones first made his way onto our screens.
"We have got a few New World uniforms from the 80s as well and some of our checkout girls are willing to get dressed up in the old uniforms from the 80s," says Brendon, although Princess Diana's iconic hairstyle of the time will no doubt be optional.
"We have even got some old newspaper clippings of when the store was being built and stuff like that for people to have a read as well."
The store is also giving away 40 gift cards and a $1000 shopping spree so Brendon feels it will be an occasion for all.
"They will enjoy the nostalgia, they will certainly enjoy some of the prices," he admits.
"Brookfield has been part of so many local lives for so long. So many locals have worked here and shopped here for years.
"Sharing the milestone with the community seemed the right thing to do."
More on SunLive...