Priorities shift for BOP hospitals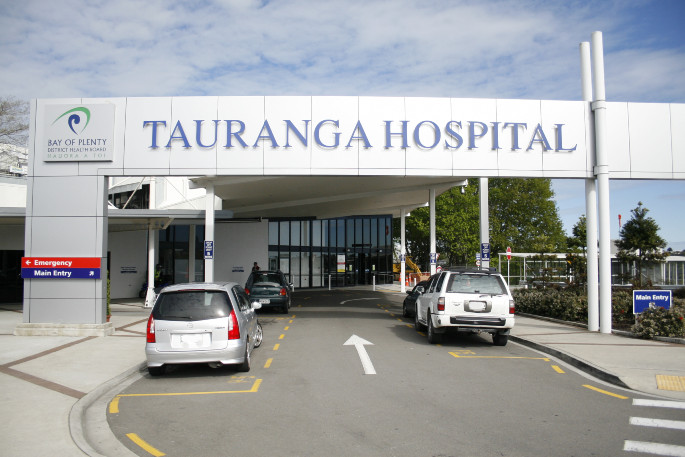 Increasing capacity to care for hospitalised Covid-19 patients in negative pressure spaces has become a top priority for the Bay of Plenty.
While some have questioned why this work wasn't completed earlier in the pandemic, with Tauranga MP Simon Bridges asking why the number of ICU beds hadn't increased at all since the first lockdown 15 months ago, Bay of Plenty District Health Board CEO Pete Chandler says they've acted prudently.
"There wasn't evidence to create negative pressure areas before the start of this year," says Pete. "I believe we've got the timing right without compromising the acute period the DHB has had over the winter period.
"In the early stages of Covid there wasn't clear evidence around whether it was transmitted in an airborne form. We have rooms for pandemic purposes, but it was only as we got to March and April 2021 that it was conclusively determined that Delta as it spread, was airborne. That was the game changing point for everyone."
ICU was the indicated treatment for people requiring hospitalisation with the use of ventilators, but as medical staff learned more about the virus during the first wave of the pandemic, critical care survival rates in Covid-19 patients improved globally.
"They realised the best treatment was oxygen by nasal cannula until the person reached the point where they couldn't breathe by themselves," says Pete.
"Worldwide, the mortality rate was reduced as medical staff worked out how to treat it.
"Earlier this year, when we knew Delta was airborne, that's when we knew we had to have a significant increase in negative pressure capacity in case Delta came here. That's when government made the decision to increase negative pressure areas."
Negative pressure areas in hospitals are designed to prevent the spread of airborne viruses through corridors and air conditioning systems.
"From April to September we hit our busiest time for our Bay of Plenty hospitals, with every bed in use and every available space brought into use. There was no way we could do any air conditioning work then as it wasn't safe."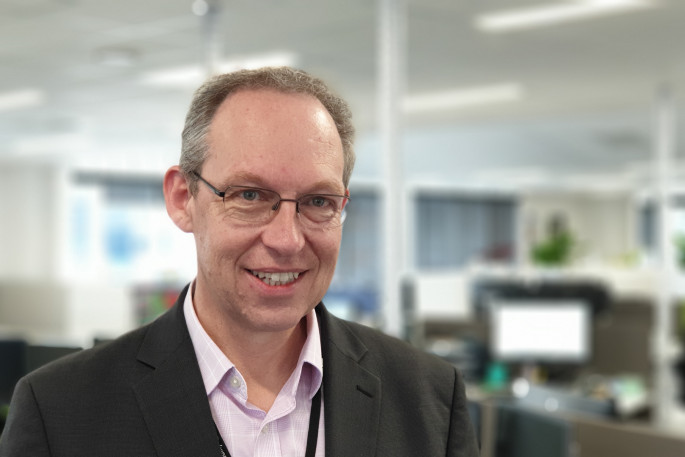 Pete Chandler.Supplied photo.
Pete says they used those months to get everything ready, with planning and consents in place for builders to work on walls, ceilings and ventilation.
"As soon as the winter peak dropped we pushed the button. In September we found residential care beds to offset hospital beds, and used our transit area.
"As quickly as we can we are doing two things - using the lowest demand period of the year from October to December to take parts of the orthopaedic ward out of use to do the ceiling work and specialist ventilation, and doing similar in ICU. It's really complicated and challenging to decamp huge parts of the hospital to do this work in a small timescale."
The project began in Tauranga Hospital on October 4 and continues in Whakatāne Hospital.
As of November 8, 183,363 people - or 85 per cent of eligible people in the Bay of Plenty - had received their first Covid-19 vaccine dose. There are 156,411 or 72 per cent who have received their second dose.
Once nearly 40,000 people have received their second dose, the region will have reached 90 per cent vaccination.
Ministry of Health data shows that hospitalisation of vaccinated people is far lower than those who are unvaccinated.
Pete continues to encourage everyone who is eligible to get vaccinated.
"We have to open this country up or we will be the backwater of the world. However, this will open us up to a much higher level of Covid risk and a range of diseases which together could totally overwhelm the health system. Protecting ourselves against Covid now is an imperative, something we can do together for both our collective wellbeing and as a springboard to prospering as a country on the world stage."
More on SunLive...