Caring for our environment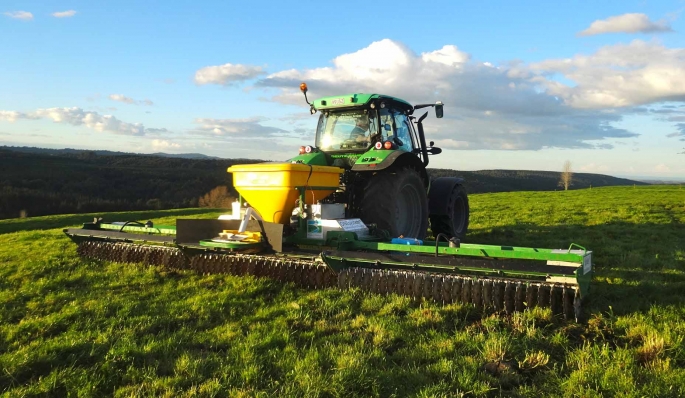 Kaharoa dairy farmer Chris Paterson believes the future of sustainable agriculture in New Zealand will be determined by science and technology.
Speaking at the recent Our Women, Our Land, Our Water symposium organised by Rural Women New Zealand Region 5, Chris spoke from the heart about the sustainable farming journey she, and husband Jamie, have embarked on.
"I accept farmers need to be more accountable for our actions," she says, "but we also need to feel proud of the great job we do and to stop apologising for being a farmer. If we are doing the job right, we have nothing to fear, is my philosophy."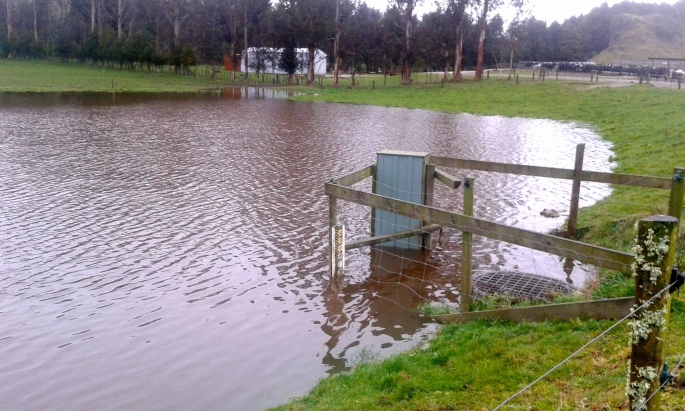 The Paterson's sustainable farming strategy includes a detainment bund which reduces sediment and phosphorus run-off by 60 per cent.
And Chris and Jamie are certainly trying to do the job right. The changes they have made to their farming practice over the past decade makes an impressive list.
As well as reducing their herd number they have retired hilly land to trees, stopped winter cropping, halved nitrogen fertiliser use and stopped winter fertilise application, built a bulk silage bunker to reduce plastic use, joined the farmers recycling scheme, installed stock crossings and concrete fords, put rubber on the milking shed yard and invested in a new lined effluent pond to take the run-off as well as a new low application irrigator, and built their first detainment bund which reduces sediment and phosphorus run-off by 60 per cent.
The Patersons continue to keep up with the on-going development of new technology and improvement of old. Chris explains they are part of a number of trials, including one involving 'Spikey' that treats urine in the paddocks resulting in less nitrogen loss and greater grass growth and another that analyses grass using satellites to let farmers know the best paddock to move stock to.
"We don't plan to stop there," says Chris. "ProTrack, cow collars, new fertilisers, sexed semen and apps to cover everything are all areas we aim to explore further."
Since 2013, Chris has been secretary of the Rotorua Farmers Collective - a group formed in 2011 to enable profitable farming that reduces the impact on the water quality of the Rotorua lakes.
The symposium was held in Tauranga on International Day of Rural Women October 15 to discuss the current environmental issues facing our rural sector.
Other speakers included the Minister for Women Jan Tinetti, Bay of Plenty Regional Councillor Paula Thompson and Bay Conservation Alliance Education Officer Janie Stevenson.
Videos of the presentations can be viewed by visiting RWNZTAURANGA on Facebook or Twitter.
More on SunLive...