Council's hopes for new vision and lost voices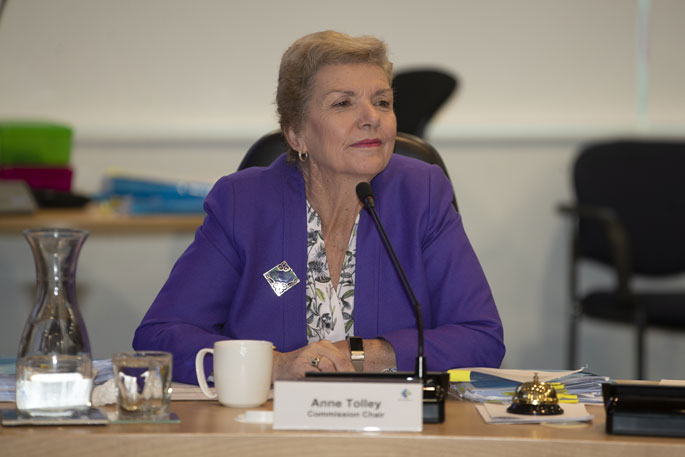 Tauranga City Council have launched a new interactive programme with the aim of developing a citywide vision that encompasses the often forgotten voices of the area.
My Tauranga Vibe site is now live - giving residents a chance to answer a short quiz which gauges what they find important within the city they live.
The results of those quizzes can then be seen, shared with friends and family, whilst also giving Council a sense of what the participant wants from their city.
Commission chairwoman Anne Tolley says the idea was born out of previous consultations and community feedback attempts across the city and an indication amid the Long-term Plan consultations earlier this year that there was no clear vision for Tauranga.
She says that the message from the community has been clear, that rapid growth has prevented a clear "collective idea" of what Tauranga was meant to be.
My Tauranga Vibe, she hopes, will help find the middle ground between those frustrated by continual growth and those who believe Tauranga needs to keep up.
"We have those two wide spectrums," says Tolley.
"We are probably going to end up somewhere in the middle and combine those two, manage that growth and create this wonderful place that Tauranga can be and is."
She also believes the online interactive tool is very different from the usual methods Council uses for communicating with the community. The hope is this can therefore accommodate sometimes unheard voices - including the next generation.
"It has a different look and feel to what a normal city Council process might have," she admits.
"That's because it is really important we engage a wide range of the community. Particularly young people. This is the city they are going to inherit. So it is important we grab their attention with something that is a bit different and to try and attract them in a different way."
The cost of the operation is $245,000, with no new staff taken on board to complete the project. Commissioners are hopeful it will be of huge significance to hearing the concerns of everyone in the community and go some way toward providing a "united Tauranga".
"I think it is about building a consensus view about what people really want from Tauranga into the future," says commissioner Stephen Selwood, suggesting the new tool can help bridge the "legacy of division" in Tauranga.
"This is about trying to bring that consensus agreement about what the future looks like and how we might get there."
Commissioner Bill Wasley says the vision for Tauranga is not simply a standalone idea. Instead it can be the cornerstone for the range of strategies already in place, such as the LTP, and those in development.
"That is key," says Wasley.
"It is not a vision that is just standing alone, we have had previous exercises of visions for this city and they have just sort of fallen by the wayside.
"So it is critical it is well-anchored on an ongoing basis and provides some clarity in what it is we are trying to achieve."
Council general manager of growth and infrastructure Christine Jones believes the feedback might not only be of use to Council, but also council partners, public sectors, iwi and businesses.
"Other organisations might look at this and see this is what Tauranga is looking for as a community and see what role they can play," she says.
The site is live for three weeks from Monday, November 8 to Monday, November 29 with an aim to have begun utilising the information before Christmas.
"We may then be able to make relevant alterations to the LTP next year, with a clear vision to hang those new ideas off of for the next 10 or 20 years with confidence," says Tolley.
More on SunLive...