Restrictions to ease for Auckland and Northland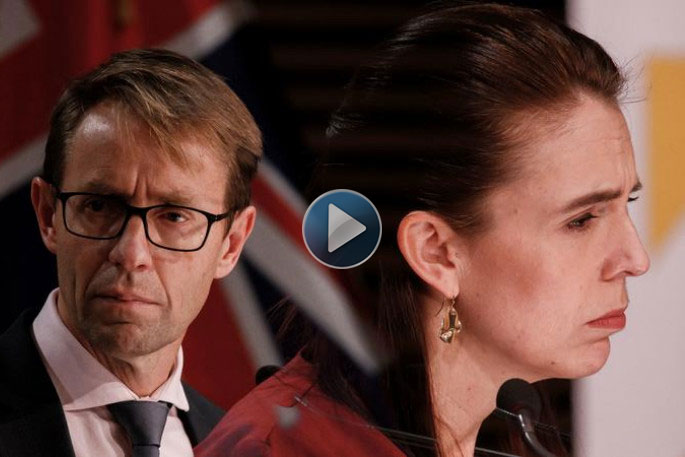 Today Cabinet has agreed to loosen restrictions for Auckland and upper Northland.
Prime Minister Jacinda Ardern says the decision means Auckland will now be aligned with the Waikato's current restrictions.
The move to alert level three, step two, will take place at 11:59pm tomorrow and Upper Northland will move back to alert level 2 at 11.59pm Thursday.
Cabinet will next make alert level decisions on Monday November 15 when Waikato is due to be considered.
In alert level three step two, businesses, retail stores and malls will reopen however event facilities such as movie theatres and gyms will remain closed.
Public facilities such as libraries, museums and zoos will reopen at this step as long as they follow contact tracing, face coverings and social distancing.
Outdoor gathering limits increase to 25 people and the two-household restriction is removed.
Ardern says increasingly high vaccination rates in Auckland is a substantial part of the decision today.
"While we're getting those rates higher still, we are easing into our reopening. The restrictions we've eased to date we've done so because we know they are the safest ones, for example evidence shows picnics outside have not led to an increase in cases and from barbecues we have evidence of just one case.
"Keeping it outdoors reduces the risk and helps keep cases under control."
Six DHBs have hit the 90 per cent first dose mark, says Ardern, and only 33,316 doses are required across the remaining 14 DHBs to get them all to 90 percent.
"We have the capacity and vaccines to do all of those tomorrow," Ardern says.
Counties Manukau DHB yesterday hit 90 per cent for first doses of the Covid-19 vaccine, bringing all of Auckland's three DHBs within range of the government's 90 per cent double-dosed vaccination target.
Ardern says Auckland is on track to reach 90 per cent double vaccinated this month.
With the 29 November Cabinet meeting due to consider a shift to the traffic light system and based on discussions today, there is a "strong expectation" that Auckland will move to the new system after the 29 November check-in.
"Moving to the new framework at that time will mean certainty for Auckland. It will mean all businesses can be open and operate, it will mean we will manage Covid safely, but differently."
If Auckland meets the 90 per cent double vaccinated mark before the 29 November date, Auckland will move to the traffic light system.
Ardern says they are looking to confirm the date that the border will change next week.
"It's more than just whether or not Auckland has moved to the new framework.
"Auckland has worked so hard to get their vaccination rates high, they deserve to be able to move as soon as they hit those targets regardless of what is happening in the rest of the country."
She says daily cases will grow but this is not the only consideration, with hospitalisation and ICU usage becoming more important.
Today's announcement comes on the back of the Ministry of Health announcing 190 new Covid community cases and one death of a person who had been in managed isolation.
Tune into the livestream above to see what cabinet's decision on the alert levels will be,
More on SunLive...