Western Bay school saved from closure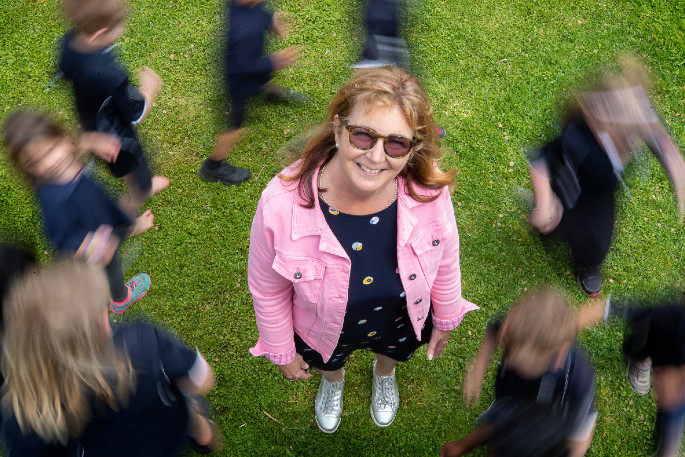 A Western Bay school that was threatened with closure earlier this year has had its future secured.
Matahui School in Aongatete was facing closure due to financial difficulties and the ongoing knock-on effects of the Covid-19 pandemic.
However, Principal Mary Woods says some "Matahui magic" from the community has ensured the independent school's future is safe.
"Everyone is very happy and relieved," she says. "We're all very excited that we've got a future.
"We've got a school to come back to next year and there's no more uncertainty. It's taken that worry away."
The school announced it was struggling financially and facing closure at the end of term three if funds weren't secured. Low enrolment numbers, alongside Covid-related struggles, meant the school was fighting to maintain financial viability.
Parents and alumni raised enough money to keep the school going until the end of the year while a plan was developed to keep the school open long-term.
"Teaching and learning has been happening, but the uncertainty around being open next year has been hanging over our heads," says Mary.
The school's foundation trust has secured the sale of the land that the school is on, which releases additional funds and provides a much-needed lifeline. Matahui School will now lease the land off the new owner.
"We are all looking forward to working closely with all stakeholders to ensure the future survival of the school."
Mary says they can now concentrate on the children's learning and the growth of the school. There are currently 38 students on the roll.
The school is a not-for-profit organisation, with all fees received contributing to running and operation costs.
The school, for years 1-8, was started 32 years ago in response to one parent's concern about her child's wellbeing and education.
Mary says it is not a typical school. One of the differences is the small class sizes that ensure real relationships between students and teachers.
"We cater for individual needs through the multiple intelligences, and we have our own curriculum which is very project based.
"Our teaching style helps build self-esteem in our students and creates robust, emotionally intelligent children who can take the knocks in life.
"This was evident in the way our students handled themselves during this uncertain and challenging time."
Mary and the school community is grateful for the support they have received.
"It's the students, community and staff that make Matahui magic.
"We have an amazing and supportive wider community who believe in our ethos and what Matahui School provides for their children, so they came to our rescue.
"We owe this group a huge debt of gratitude and want them to know that they will be part of the Matahui story for future generations to come."
More on SunLive...