Toyota widens hunt for next Kiwi World Champion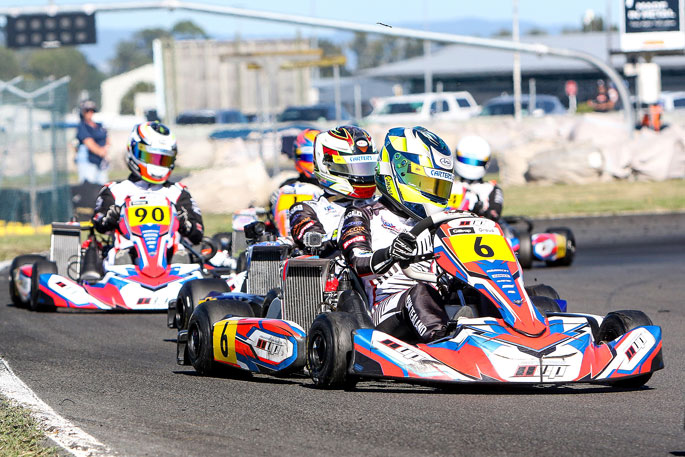 Toyota Gazoo Racing New Zealand is adding new impetus to its desire to find New Zealand's next world champion with news today that it will be the title sponsor for the 2022 ProKart series.
The series - which will feature the elite level KZ2 and 125c Rotax Max and KZ4 cost effective kart categories at its 2022 events in February, March, April and May - has produced countless top level NZ racers and several graduates will line up in this year's Toyota 86 Championship, including Rianna O'Meara-Hunt, Fynn and Clay Osborne and Zac Stichbury.
ProKart's 2022 calendar includes events at Tokoroa, Rotorua, Bay of Plenty and Hamilton.
It will be known as the Toyota Gazoo Racing NZ ProKart Series and TGRNZ will have significant branding at each of the 2022 events.
"There's definitely a synergy there and all of these young drivers understand the benefits both in the short term and the long term in working with a motorsport organisation like Toyota Gazoo Racing," says Nicolas Caillol, TGRNZ Motorsport Manager.
"With their aspirations to be a motorsport star so often starting at a young age it will be great to see the under 10 years of age Mini Rok and every competitive Junior Rotax classes part of ProKart 2022.
"The top two under 25 years of age finishers of KZ2 will get a test with us and a third one will also test but will be determined through an interview process," adds Caillol.
"We are very keen to assess the best talent coming through ProKart and that remains very much part of our overall vision and desire to find the next New Zealand world champion."
TGRNZ has established an unrivalled pathway for New Zealand drivers which not only includes testing opportunities in the Toyota 86 for the best ProKart competitors.
The winner of the Formula First championship also secures a TR86 test day and there is a $50k credit towards a season in Castrol TRS and a test day with Triple Eight Race Engineering for the Toyota 86 Championship winner.
The National Formula Ford champion gets a test in the latest FT-60 chassis while North and South Island winners get a test in the earlier FT-50 model. TGRNZ also has established links with teams and series around the world to make things much easier for drivers wanting to step up from one of its categories.
These include close ties to the Road to Indy programme and links with teams in the Formula Regional European Championship by Alpine.
TGRNZ is looking at a full field of 20 plus cars for its 2021-2022 Toyota 86 Championship and has plenty of interest currently in the one-off 2022 New Zealand Grand Prix which will be the only time its TRS cars race on track this season.
More on SunLive...