Diverse football fun in Tauranga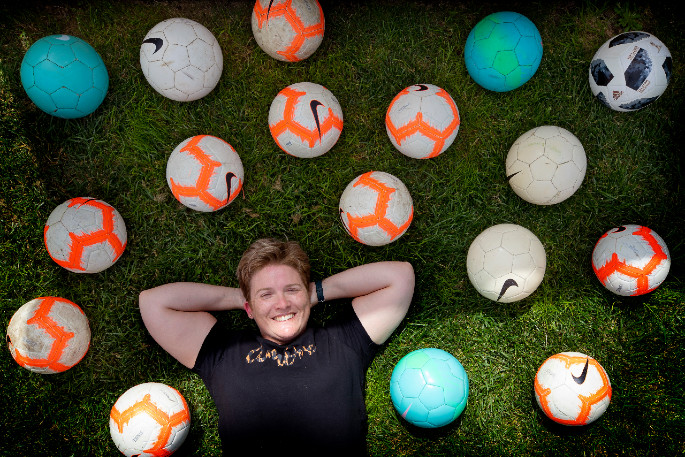 Tauranga's Ethkick football tournament this weekend is about more than just scoring goals.
Tauranga Multicultural's Ani Stace is looking forward to one of her first events, and had been on quite the journey before being appointed to the role of centre coordinator in July.
Growing up in Te Aroha, Ani completed her primary and secondary schooling in the Waikato town before heading overseas for 10 years.
"I was the director of studies of a large English school in Italy," she says. "I arrived back in Auckland in 2011, and lived there for a further 10 years."
She opened a gift, coffee and cake shop in the city of sails, which she ran for over three years, and co-founded a charitable trust at Beachlands which she is still a trustee of.
"I decided to move to the Bay of Plenty because good friends live here, and it's a change of pace. This role came up and it is a perfect fit for our lives."
She believes working in the not-for-profit sector is where she's meant to be.
"Doing things for community motivates me more than running a business," says Ani.
She is now looking forward to the annual celebration of community, diversity and football returning to Tauranga on Saturday, November 6.
Taking place at Morland Fox Park in Greerton, the popular free event provides an opportunity for people from different backgrounds and cultures to come together for a family day of friendship and football.
Battling it out over 'friendship through football', the focus is on participating rather than competing - although winning the trophy and a sense of rivalry add a whole lot more fun to the day.
The celebration of Tauranga's cultural diversity has been attracting amateur teams from across the city since 2010, and anyone over 16 who can kick a ball can join in.
"We have more than eight teams registered," says Ani, "including Fiji, Sikh, Vietnamese, two Nepalese, Tauranga Blue Rovers, NZ Police and a Czech and Slovak team."
Covid restrictions means the gathering will be limited to 100 people.
"Each team will stay in their own bubble and we are working with Bay of Plenty DHB to have a pop-up vaccination centre on-site, so anyone can walk in, get vaccinated, and receive a $20 Warehouse voucher arranged by us and funded by the DHB."
Organised by Multicultural Tauranga, the tournament is sponsored by Trustpower and supported by Tauranga Blue Rovers and NZ Police.
Ethkick 2021 will be held at Morland Fox Park, 1 Devon St, Greerton from 8:30am on Saturday, November 6.
Anyone interested in being part of Tauranga's multicultural festival next March is also encouraged to contact Ani via: enquiries@trmc.co.nz or by calling: 07 571 6419.
More on SunLive...