Pave the way this Gumboot Friday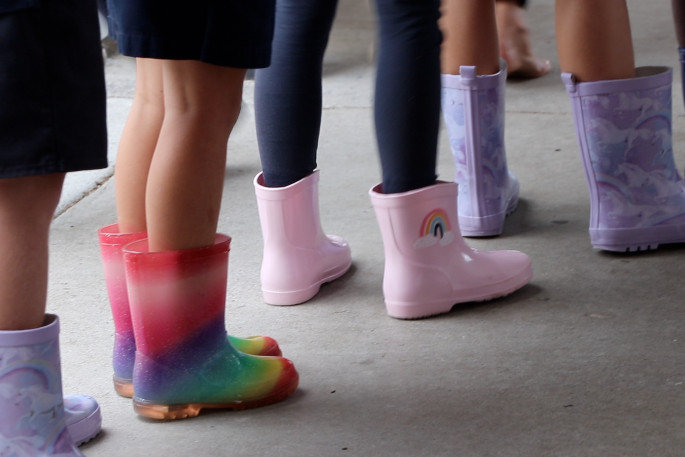 A total of 654 people took their own lives in New Zealand last year, and 130 of those were youth suicides.
The I Am Hope initiative hopes to reduce that number by paving the way one gumboot at a time.
Gumboot Friday, now in its third year, gives anyone under the age of 25 access to counselling services throughout the country.
This Friday, individuals around the country are urged to play their part, spread awareness and raise funds for New Zealand's youth.
I Am Hope national ambassador Tai Tupou says depression or mental illness is like dragging your gumboots through the mud every single day, and that's exactly why it's now called Gumboot Friday.
"The initiative began when Mental Health Advocate Mike King and I were travelling to schools to speak on mental health and wellbeing," says Tai.
"What we found was that a lot of young people were reaching out for help. We saw a huge gap between the systems.
"The normal process is that you go to a GP, the GP would have to diagnose you as mentally ill – which a majority of people aren't, they're just going through a tough period or stage in their life – and then it normally takes a minimum of six weeks to a maximum of around 26 weeks before you can see a specialist.
"If you're someone that needs help right now and you have to wait six weeks, you can only imagine the effect it can have on a young person, so to bridge that gap we jumped in and we started funding for young people to get private care straight away.
"That is where gumboot Friday was birthed."
This Gumboot Friday I Am Hope aims to hit a $5 million target.
"We've already crossed the $1 million mark and our target is $5 million. We're really hopeful that collectively, across the country, we can pull in another $4 million, because on average the cost of a counselling session is about $130 per hour.
"With lockdowns we've seen a spike in online counselling sessions for a lot of our young people."
Head to: www.gumbootfriday.com to be a part of the change.
More on SunLive...