BOP braces for early-2022 cruise return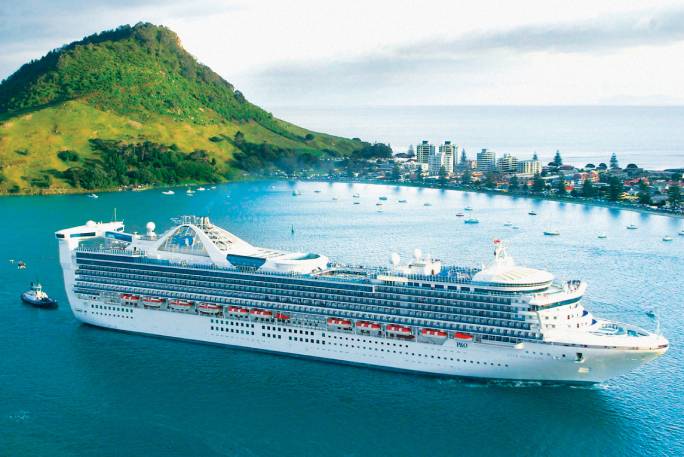 After a near two-year absence the return of international cruise ships to the Bay of Plenty is in sight, with operators taking bookings for trans-Tasman voyages that encompass Tauranga for early 2022.
Meanwhile, Tourism Bay of Plenty have highlighted the importance of cruise ships to the region, whilst remaining wary of the ever-changing Covid landscape.
The Covid-19 pandemic slammed the door shut on the 2019-20 cruise season and saw the 2020-21 season abandoned.
However, some international operators are already selling trans-Tasman voyages for the end of the summer season next year.
Norwegian Cruise Lines, for example, already have voyages for sale that include Tauranga as part of a trans-Tasman itinerary.
A 12-day cruise on the Norwegian Spirit for February next year would take in Tauranga as the penultimate location after Sydney, Eden, Tasmania, Timaru, Lyttelton, Marlborough, Wellington and Gisborne and before the final stop in Auckland.
The following month, Tauranga is also on the itinerary of a cruise that includes Sydney, Melbourne, Dunedin, Akaroa and Napier.
Carnival have bookings for a Sydney-New Zealand-Sydney itinerary for February 2022 and P&O have a 'Kiwi Adventure' tour which disembarks from Brisbane in March 2022.
Whilst it is not unusual for cruise companies to book in advance it seems the return of international cruise ships to Tauranga, and the rest of New Zealand, is not beyond the realms of possibility early next year.
In August, Prime Minister Jacinda Ardern detailed plans to begin enabling decisions regarding access to New Zealand for foreign visitors via low, medium or high risk pathways, based on the visitor's country of origin and vaccination status. That process was likely to begin in the first quarter of 2022, and could potentially align with the current February and March trans-Tasman dates on offer.
The office for Tourism Minister Stuart Nash could not offer any specific guidance on a potential return to international cruises, or a trans-Tasman style cruise bubble, in the immediate future.
At present, the maritime border remains closed to foreign vessels, with only a few exceptions, although entirely domestic cruises are currently permitted.
Therefore, Tourism Bay of Plenty general manager Oscar Nathan is understandably cautious, stating that any return of international cruises is a New Zealand Government decision. However, he did highlight just how important the return of cruises would be to the region's economy.
"The 2019-20 cruise season was worth over $70m to our local economy and this was cut short by Covid-19," says Oscar, suggesting that the cancelled 2020-21 season was expected to see growth of 10 per cent or more on 2019-20.
"So we cannot understate the significance of its return to operators who provide specialised tours and transport for cruise passengers, as well as local retailers."
Oscar, who is also on the board of Cruise NZ, says he is working across the industry with cruise lines, ports, regions, operators and the Government to ensure any return is implemented successfully when the time comes.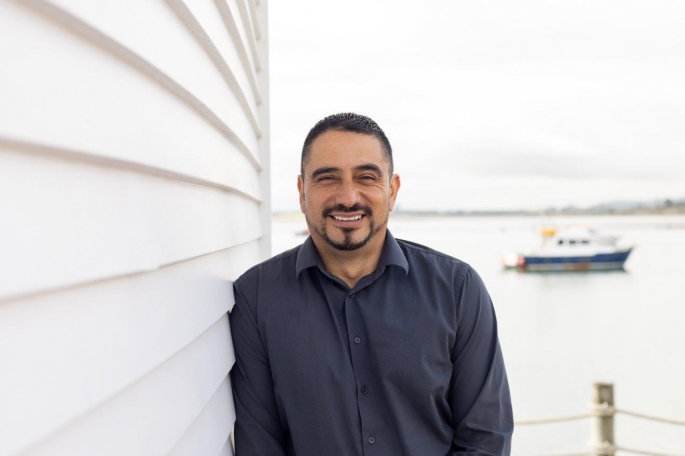 Tourism Bay of Plenty general manager Oscar Nathan. Photo. Tourism BOP.
"There is a genuine opportunity to reset key elements of cruise ahead of any return," he says.
"As a host community we need to ensure, foremostly, that cruise is safe with clear and mandated protocols, as well as being well-planned and managed for the benefit of residents, operators and visitors alike."
This, he says, will include mandated vaccinations for crew, passengers, and anyone involved with the berthing of cruises across New Zealand's destinations.
"We need to adopt a 'living with Covid' mentality and vaccination is a key aspect of that," says Oscar.
He points out that port workers have already committed to this public health measure, whilst the cruise industry in North America, Europe and the Caribbean are ahead of the curve on vaccine protocols. Much will also depend on the state of play in Australia, the likely gateway for the return of international voyaging, and their respective protocols.
"Elsewhere, the cruise sector is back operating with some world-leading initiatives in relation to Covid management protocols, vaccination passports and safety procedures," says Oscar.
"With Sydney being a gateway to New Zealand for many cruise itineraries in our part of the world, it will be imperative we keep an eye on what happens in Australia and the decisions they make about best managing the return of cruise in a 'living with Covid' world."
A spokesperson for the Port of Tauranga says bookings are in place for cruise ships next year. However, they point out this is not unusual, with operators sometimes placing tentative bookings years in advance. They are not budgeting for any cruise visits before the end of the current financial year on March 31.
More on SunLive...