Sean Wainui honoured with cracker of a game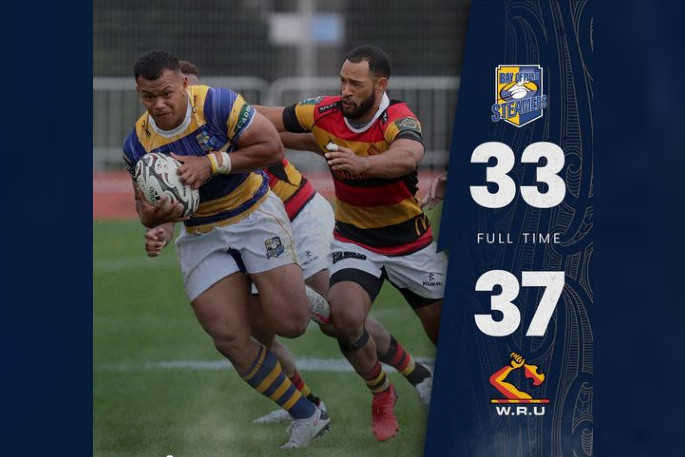 The Bay of Plenty Steamers suffered a 37-33 loss to Waikato on Saturday evening, in their first match since the death of Sean Wainui.
It was a well fought Battle of the Kaimai match with a lot of mana and heart left on the field.
The Steamers' NPC semifinal hopes are also now at risk.
Bay of Plenty have two more games ahead in the next week, as their Northland match has been shifted to Wednesday night due to the decision for it not to take place on the same day as Sean's tangi last Sunday.
On Saturday, to honour their squad mate, the two teams walked onto Tauranga Domain side by side. After a moment's silence, Waikato and then Bay of Plenty performed hakas, with some of the Waikato players joining in on Bay of Plenty's haka.
The game was an exciting one with the Steamers initially scoring well, only to be overtaken by the Mooloos with the Waikato team now in second place in the Premiership.
Waikato 37 (Cortez Ratima 2, Mosese Dawai, Rupeni Tamani tries; D'Angelo Leuila 4 con, 3 pen) Bay of Plenty 33 (Lucas Cashmore, Nathan Harris, Joe Webber, Leroy Carter, Emoni Narawa tries; Cashmore 4 con). HT: 20-14

More on SunLive...