Covid update here and around the globe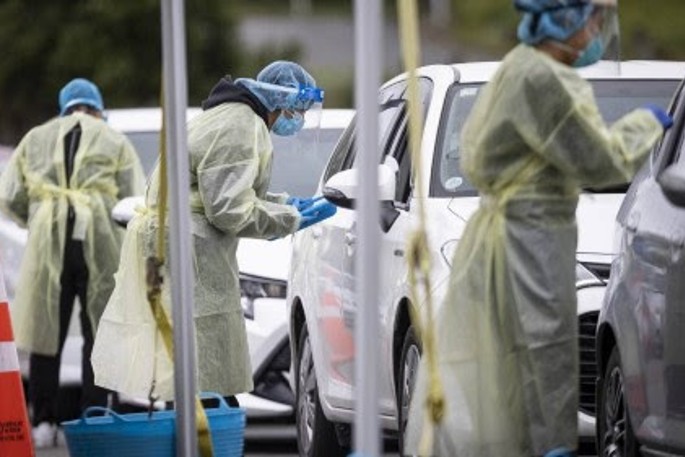 Tonga has reported its first Covid-19 case of the pandemic, and it originated in Christchurch.

The case was confirmed on Friday night after the case travelled from the garden city on Wednesday. They are in managed isolation in Tonga.

Immunologist Dr Dianne Sika-Paotonu said the news was "heart-breaking" and potentially "catastrophic" for the island nation if the case isn't contained. As the case travelled from Christchurch, this could indicate more undetected Covid spread in the community.

As of Friday, there are four cases in the community in Christchurch with the city and wider region on alert. Over a dozen close contacts and locations of interest have so far been identified.

The outbreak has helped push first dose vaccination rates beyond 90 per cent; the region's fully vaccinated rate is sitting at 71 per cent.

The outbreak is still growing in the North Island with 118 new cases in Auckland, four in Waikato, and three in Northland reported on Friday. Two of the Northland cases were reported in the evening with no immediate connection to the outbreak.

While case numbers are still increasing, the proportion of people being hospitalised during this outbreak is decreasing. As of Friday, 39 people were in hospital with Covid-19 - four in ICU or HDU - that amounts to 2.6 per cent of 1485 cases.
Global toll
Data from Johns Hopkins University shows more than 245.8 million people have been infected with SARS-CoV-2, and 4.98m have died. Vaccination efforts are continuing with 6.9 billion doses administered around the world.

The United States continues to record the most cases and fatalities - 45.8m cases and 743,650 deaths.

India and Brazil also have some of the highest infection and death counts - 34.2m infections and 457,191 deaths in India, and 21.7m cases and 607,068 deaths in Brazil.

But, unlike the US, which continues to top the global list for new cases - measured by those recorded in the past 28 days - India and Brazil have slipped down the list with fewer new cases recorded than the United Kingdom, Turkey, and Russia - 1.1m, 858,941 and 807,465 new cases, respectively.
What should I do?
Anyone who wants to get tested can find their local testing centres by visiting the Ministry of Health website.

Quarantine-free travel from Australia has been suspended.

Auckland is in step 1 of a three-part 'roadmap' out of lockdown. Much of Waikato moved into this amended level 3 on October 28.

The rest of the country is at alert level 2, with masks mandatory for people over the age of 12 when accessing essential services such as supermarkets.

People should use the Covid-19 tracer app.

If you are sick, call your GP before you visit, or Healthline on 0800 358 5453.

To avoid contracting and spreading the virus, wash your hands properly, cough and sneeze into the crook of your elbow and throw tissues away immediately.

Reach out, find support from people who care, connect with your community or help a neighbour in need.
More on SunLive...