What's on - dragon boat racing, art, theatre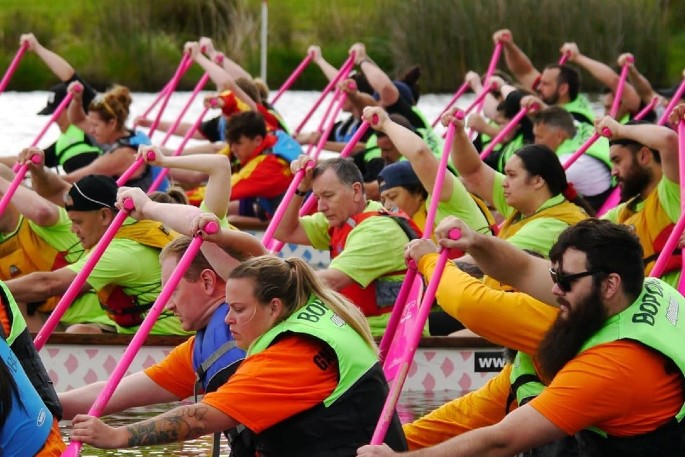 Good morning and welcome to Saturday. Ko te ra tenei i hanga e te Ariki. Ka koa tatou, ka koa hoki ki reira.
MetService are forecasting a fine day, then evening rain. Also westerly breezes, turning northerly this evening.
It's a two-clothing-layer day with an expected high of 22 degrees, and an overnight low of 16 degrees. High tide is at 2.58pm and low tide is at 9.08pm. Sunset is at 7.48pm.
What's on today?
The 14th Annual dragon boat regatta hosted by the Bay of Plenty Dragon Boat Club is back for 2021, held again at the Lakes. Come and watch the fun as corporate and club teams made up of ten paddlers and a caller take part in the exhilarating 220m sprint races. There will be prize giving and a raffle, with food and beverages available.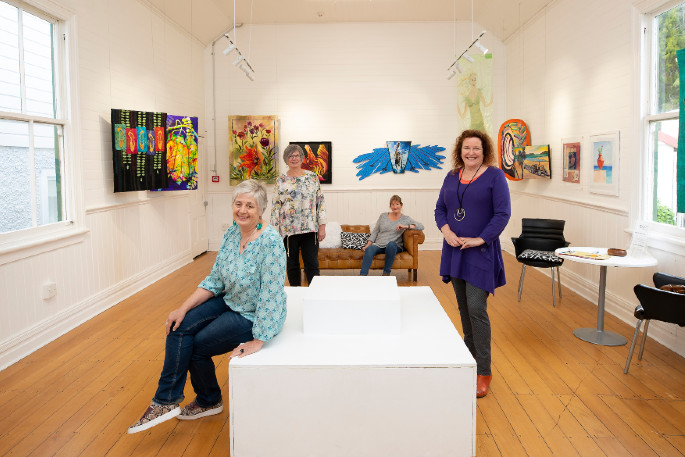 Melanie Martin, Rowena Ashman, Lyn Watts and Marilyn Muirhead. Photo: John Borren.
The Artful Response exhibition is on at Tauranga Historic Village from 10am – 2pm. In a first for the Bay of Plenty, textile and pigment artists are combining to produce creativity in a unique way. For more information click here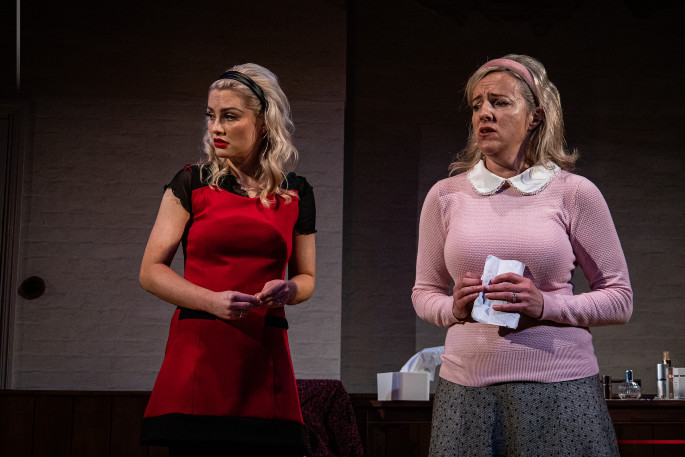 A scene from The Revlon Girl at 16th Ave Theatre. Photo: Supplied.
Come along to quality live theatre at Tauranga's 16th Ave Theatre and see 'The Revlon Girl' by Neil Anthony Docking which is running from October 15 - 30. The Revlon Girl tells a very human story of a group of grieving mothers who came together as a support network for each other after the mining disaster in the Welsh mining village of Aberfan. The play runs tonight from 7.30pm - 9pm.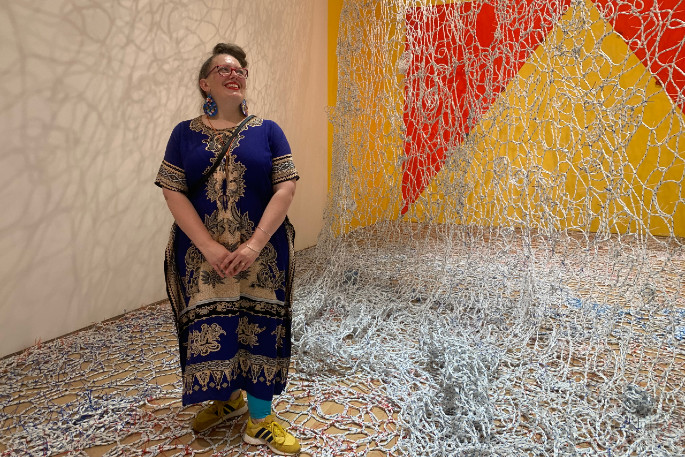 Gabby O'Connor. Photo: Rosalie Liddle Crawford.
Tauranga Art Gallery is open from 10am – 4pm, with the final exhibition of The Unseen, an art-sci exhibition making the unseen marine world visible. Artist and researcher Gabby O'Connor worked with communities and school children to explore the risks associated with environmental and climate change, and how this might affect the way we manage New Zealand's marine ecosystems. The resulting collaborative artwork involved 1,600 schoolchildren, as well as their whānau and communities - and 12km of rope. Click here for more
For more events visit My Tauranga.
The Elms | Te Papa Tauranga in Mission St is open from 10am - 4pm. Come and view the Mission House and gardens. For more information click here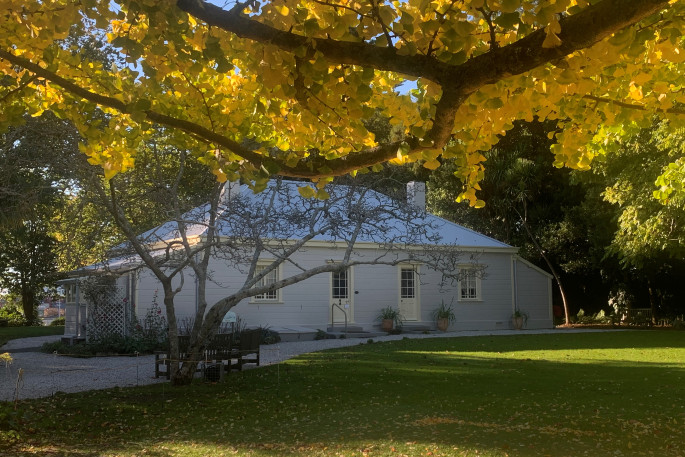 The Mission House at The Elms | Te Papa Tauranga. Photo: Rosalie Liddle Crawford.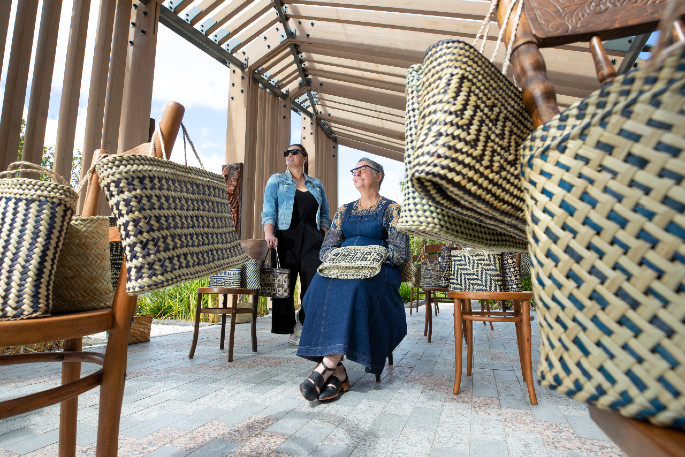 Tarryn Motutere and Jo Torr at The Elms' Heritage Garden. Photo: John Borren.
The weaving together of two cultures is being illustrated in a new way, with an outdoor installation at The Elms' Heritage Garden. Renowned artists Tarryn Motutere and Jo Torr have come together to exhibit unique patterned bags woven with flax, known as kete whakairo. They will be weaving in the garden from 10am - 4pm today. For more information click here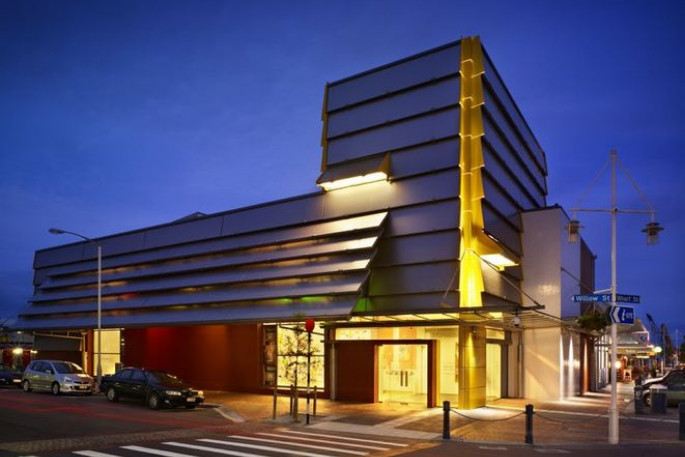 Tauranga Art Gallery in Willow St. Photo: Supplied.
Take a walk through Tauranga Art Gallery and view the many exhibitions on display there this week. The gallery, in Willow St, is open from 10am - 4pm.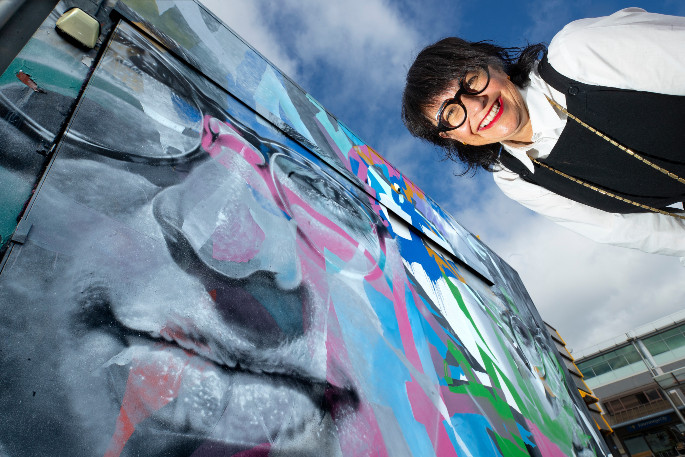 Love public art? CITY ART WALK TAURANGA app is a free to download walking tour of 20 public artworks in Tauranga's city centre. For more information click here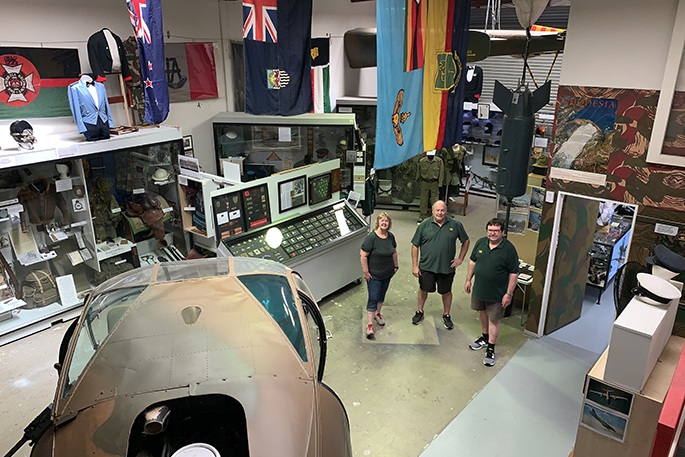 Diana Bomford, Tony Fraser and Hugh Bomford at the Lion and Tusk Museum at Mount Maunganui. Photo: Daniel Hines.
Have you been to the Lion and Tusk Museum yet? It's open today from 10am - 3pm at Unit 4, 14 Portside Dr, Mount Maunganui. Come and see a massive display of Rhodesian military history records and exhibits of uniforms, medals and equipment. Opening hours are 10am – 3pm Thursday to Sunday. For more information click here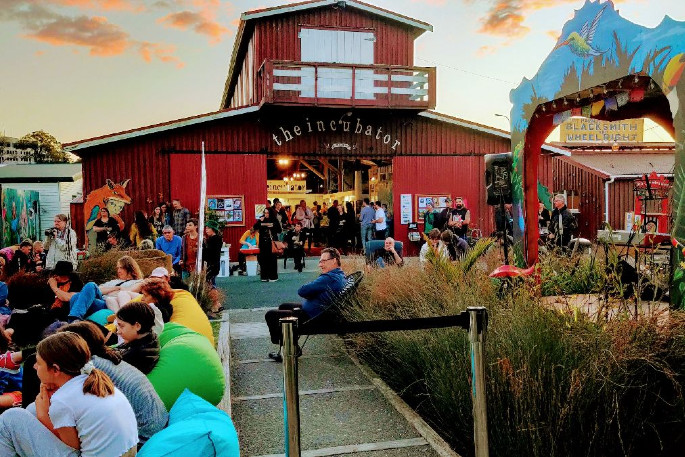 The Incubator. Photo: Supplied.
At The Incubator Creative Hub at Tauranga Historic Village, there are many exhibitions, workshops and events happening daily. For more information click here. Exhibition hours are 10am – 2.30pm.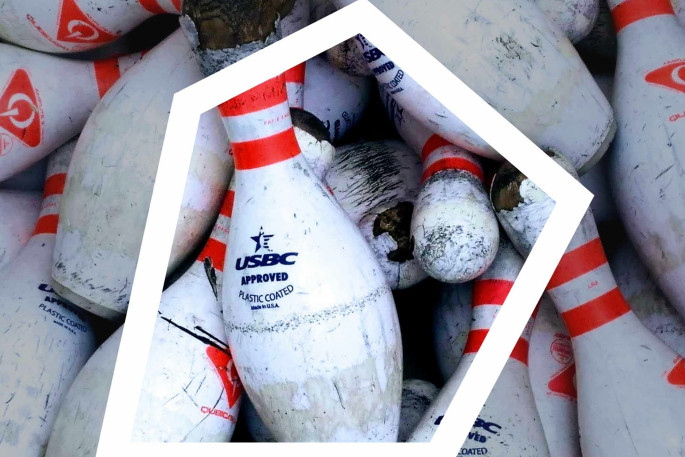 In the Gutter group show at The Incubator. Photo: Supplied.
In the Gutter are holding a group show at The Incubator Creative Hub today from 10am – 2pm. For more information click here The exhibition runs until October 31.
Making his second appearance at The Barrel Room tonight, John Key, a piano player originally from Auckland will be doing some jazzy and bluesy tunes -some familiar and a few from his five albums. Joining John on bass will be Max Stowers and Jeff Baker on drums
What else is on today?
A Revlon Girl
16th Ave Theatre - The real life story of mothers who meet every week after the Aberfan disaster in Wales in 1966. Warm, sorrowful and surprisingly funny. Bookings @ iTicket
---
Association Croquet
Sat, Mon & Wed at Club Mt Maunganui, 45 Kawaka St. 9:15 for 9:30am start. New players & visitors welcome. Ph Jacqui 574 9232
---
Bay Singles Social Club
Join a bunch of over 50's young singles. Weekend dinners, pot-lucks, occasional outings. Have a go! Ph Delia 027 284 8762 Andrea 021 133 0313
---
Greerton Hall Market
2nd and last Saturday of each month. 8am-12pm. Stalls inside/outside. Discounts for charity groups. Refreshments at kitchen. Phone/txt for site. Tricia 07 543 1487 or 0279082952, www.facebook.com/greertonhallmarket
---
Indoor Bowls
Sat, Tues & Weds at Tauranga Senior Citizens Club, 14 Norris St (behind Pak N Save). 12:45pm start. $3 entry includes afternoon tea. New members welcome
---
Katikati Crop Swap
Every 1st Saturday of the month, 14 Jocelyn Street. Swap home garden produce, plants, flowers, seeds, herbs, eggs, preserves etc. 07 549 4522
---
Kids Pottery Class
Bethlehem Pottery Kids Classes. Make Christmas Decorations. Saturday 6th November 9am-12:30pm $65. Bookings essential. All materials supplied. Max 10 kids. FIFS Juliet Ph 021 271 1433 BPC.kidsclasses@gmail.com
---
LOL Laughter Wellness
Laughter sessions on hold until further notice. Please check the website lollaughterwellness.weebly.com or Ph Trish 022 036 6768 or email lollaughterwellness@gmail.com for info
---
Omokoroa Market
Settlers Hall, 9am to 12pm. Your local monthly market with arts+crafts, hot tea+coffee, hot food, produce, flowers and lots of smiles. Info: Omokoroamarket@gmail.com
---
Otumoetai Tennis Club
Adult tennis. Start 1:30 pm. Bellevue Park Windsor Road (adjacent to swimming pool). New players and visitors welcome. Ph Victor 027 577 1818 a/hrs
---
Petanque
BOP Petanque Club, Tawa St, Mt Maunganui. Everyone welcome. Club days Tuesday, Thursday, Saturday and Sunday. Info Ph Bruce 022 309 9143
---
Tauranga Fuchsia Group
No meeting Sat 30 Oct. Usually meet last Saturday of the month at Art & Craft Centre. Ph Noeleen 578 4643
More on SunLive...