Council on the hunt for summer ambassadors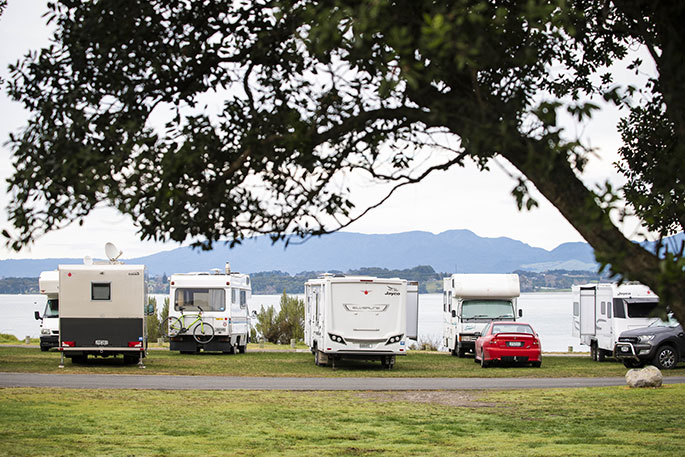 Western Bay of Plenty District Council is looking for four people to become summer freedom camping ambassadors for eight weeks from December 15.
Their role is to promote the district and responsible camping, so visitors get the most out of their time in the Western Bay.
This is the second-year council has employed summer freedom camping ambassadors, following a very successful 2020-21 summer campaign.
"We're back on the lookout for ambassadors who are keen to have a friendly yarn with new people and are passionate about looking after the Western Bay. If that sounds like your cup of tea, please get in touch," says Council's Compliance and Monitoring Manager Alison Curtis.
"Our ambassador duo did a great job last summer, and we are expanding the team this year.
"The team spent a lot of time chatting to people about what they love about camping and helping them make the most of their stay in the Western Bay of Plenty. They ensured freedom campers felt welcome and understood how to camp responsibly in our neck of the woods.
"There are 46 fantastic freedom camping locations spread across the District, and we're happy to see people using them responsibly – making our visitors aware of what to do and what not to do is an important part of that."
he initiative is part of the 'Enjoy your stay in the Western Bay' campaign that will see ambassadors active across the District from December 15 through to Waitangi weekend 2022.
Ambassadors are employed by several councils in New Zealand to align with the national promotion behind Freedom Camping in New Zealand called the Tiaki Promise – which is to care for people and place.
The Tiaki Promise is to protect nature, keep New Zealand clean, drive carefully, be prepared and show respect.
If you are interested, more information can be found on Council's Careers website careers.westernbay.govt.nz.
Applications close November 21.
More on SunLive...