Covid-19 wrap: Christchurch cases, MIQ changes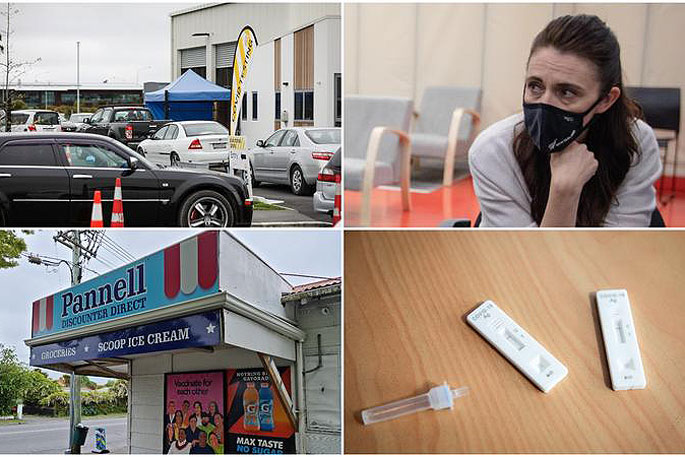 Changes have been made to MIQ, Christchurch stays in level 2 despite the two community cases, but it has led to a conversation around mandating vaccinations for domestic travel.
Christchurch is to remain at alert level 2 despite the city having two positive cases of Covid-19.
Both cases live together in the suburb of Bishopdale.
One of the cases had permission to go to Auckland to provide childcare and tested negative before returning to Christchurch.
The second case is a truck driver who completed deliveries around the Christchurch area and some trips to North Canterbury.
Both became unwell last week and were tested two days ago.
They returned positive Covid tests on Wednesday night.
Three households with nine close contacts have been identified.
There were 89 new community cases of Covid-19 on Thursday: 83 in Auckland, four in Waikato, and the two in Canterbury.
MIQ changes
A three-part overhaul of managed isolation and quarantine (MIQ) has been announced by the government.
From November 8, double vaccinated travellers from low-risk Pacific countries - Samoa, Tonga, Vanuatu and Tokelau - will be able to skip MIQ.
From November 14, returnees will only need to spend seven days in MIQ and three days at home. With tests on day 0, day 3 and day 9.
In early 2022, Covid-19 Response Minister Chris Hipkins says more travellers will be able to isolate at home.
He says it's time to rethink how the country manages the border, because vaccination rates are leading to fewer people testing positive in MIQ.
Hipkins expects the first two changes to free up an additional 1500 rooms per month though some would be reserved for community cases.
Some vaccinations received overseas now recognised
The government has recognised border workers inoculated with vaccines other than Pfizer.
Three vaccines given overseas - Moderna, AstraZeneca and Janssen - are now permitted for jobs that require inoculation against Covid-19, such as MIQ staff, ports, and airline crew.
Health officials say anyone who has already received one dose of Pfizer, Moderna or AstraZeneca while overseas is required to have a second dose of Pfizer.
Border workers vaccinated using Janssen do not need a further dose of Pfizer.
Vaccination requirements for domestic travel
The government is considering requiring some travellers to be vaccinated to fly between regions, but warns there are complications to account for.
Prime Minister Jacinda Ardern said such a decision was complicated, noting that the person who travelled from Auckland to Christchurch had been returning home.
"We have considered that and we have not yet ruled it out but you can see the complexity ... we don't take vaccine mandates lightly, that would be a situation where you were requiring a vaccine in order for someone to go home."
Hipkins told Checkpoint that requiring vaccination for those travelling across the Auckland boundary is "certainly an issue that's under discussion".
It can't be done immediately, he says, as there are goods that needed to be moved in and out of the region.
National Party Covid-19 Response spokesperson Chris Bishop says the party's position is that rapid antigen testing before flights should be combined with allowing fully vaccinated travellers to cross all alert level boundaries.
Air New Zealand is looking at whether vaccine certificates should be mandatory for domestic travel.
All passengers on its international flights will have to be fully vaccinated from next February.
Board chair Therese Walsh has told its annual meeting the possibility of a similar requirement for domestic travel is "on the table" for discussion.
More on SunLive...