MOH warn of prosecution for forged vaccine letters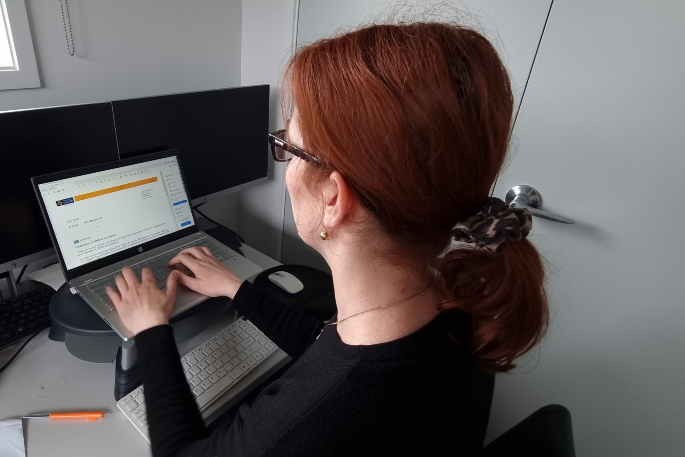 The Ministry of Health says current vaccination confirmation letters are only an interim measure and anyone who fabricates information on the documents, could face prosecution.
The message comes after one Tauranga woman shared her concern over the ease in which she edited key details on a MOH-issued vaccine confirmation letter.
As a test, the woman in question changed the name on her confirmation letter to John Smith using basic Acrobat skills and would have been able to do the same with the date of birth and NHI number.
It took less than two minutes and she is concerned over the wider implications of the easily modified document.
"It's really concerning how easy it is to change," she says.
"It really puts the efficacy of the letter into question."
Vaccination confirmation letters can be requested if proof is needed before the end of November.
From that point on, the MOH plans to move to a downloadable digital vaccination certificate.
Ministry of Health group manager of national digital services Michael Dreyer explains that anyone who forges information on a vaccine certificate could potentially face charges.
"The current vaccination letters from the Ministry of Health were created as an interim solution for people who need to prove their vaccination status when travelling overseas," says Michael.
"When requesting a letter from the Ministry of Health for overseas travel, a declaration must be agreed to when submitting the request. Forgery of legal documents is punishable under the Crimes Act 1961."
The maximum penalty for falsifying a document with the intention of using it to "obtain any property, privilege, service, pecuniary advantage, benefit, or valuable consideration" is 10 years imprisonment.
Michael explains that whilst the vaccine confirmation letters were initially rolled out for New Zealanders needing proof of vaccination status for travel, there has been a recent upturn in people requesting letters for domestic use.
That has delayed the usual wait time for letters, currently set at 10 days, and the MOH is advising other methods.
"People who do not need proof of vaccinations for overseas travel are advised to create a My Health Account and log into My Covid Record to view their vaccination records," Michael explains.
Vaccine confirmation letters are set to become obsolete by the end of next month.
Digital vaccine certificates are being rolled out in late November for those aged 16 and over.
Vaccination certificates will include a QR code which can be printed or saved to a mobile device.
"People who need to prove their vaccination status will no longer need to request a letter, because the vaccination certificate and QR code will be proof of vaccination," says Michael.
The MOH says that work is still ongoing regarding the utilisation of the new certificates.
"Work is underway to operationalise the policies around how the certificates will be used in practice," he says.
"Work is also underway to plan and deliver the necessary training. We are working with the sector to ensure that the technology will be fit for purpose and compatible with existing tools where possible."
Vaccination certificates may be required to show proof of vaccination status in a range of settings as New Zealand looks to adopt a new traffic light system as the next stage of the Covid-19 response.
Certificates may be needed for access to events, hospitality settings, retail, sport and faith-based gatherings.
Vaccination status will not be a requirement for access to essential needs such as supermarkets, pharmacies, health services, food banks and petrol stations.
Options are expected to be available for people without access to a smartphone or access to a computer.
More on SunLive...