Tauranga traffic delays after shed blockage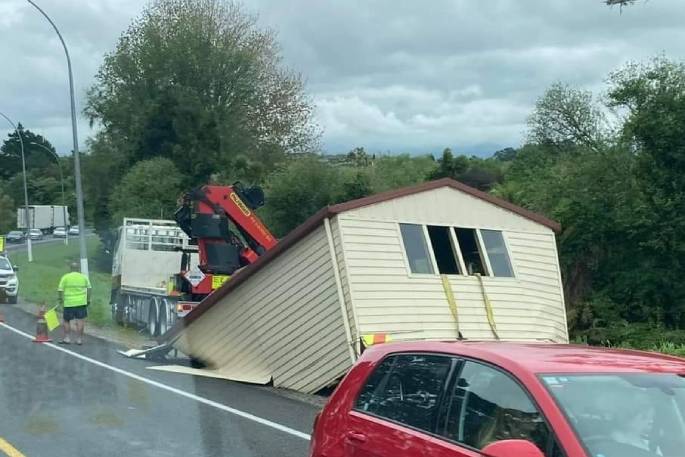 Motorists in Tauranga have come across an unusual blockage today with a large shed blocking the road on State Highway 29A.
A caller to the 0800 SUNLIVE number says that traffic is backed up between the Oropi Road and Poike roundabouts.
"There is a big delay here," he says.
"It's a garage that has fallen off the back of a truck by the looks of it."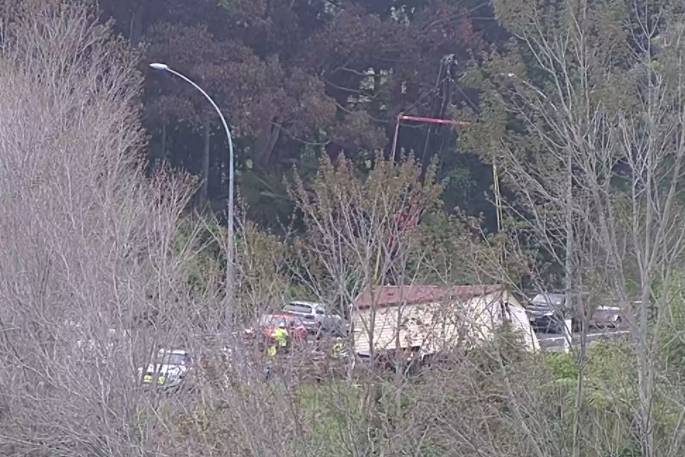 The structure loss has caused significant traffic delays. Photo. Tauranga City Council.
The shed reportedly fell off the back of a trailer attached to a ute.
A police spokesperson says they received a report shortly before 4pm regarding a structure blocking the highway.
"We had a report that a shed/portable cabin had fallen off a trailer, causing a large backlog of traffic."
Another caller says a crane is on site helping with the clear-up.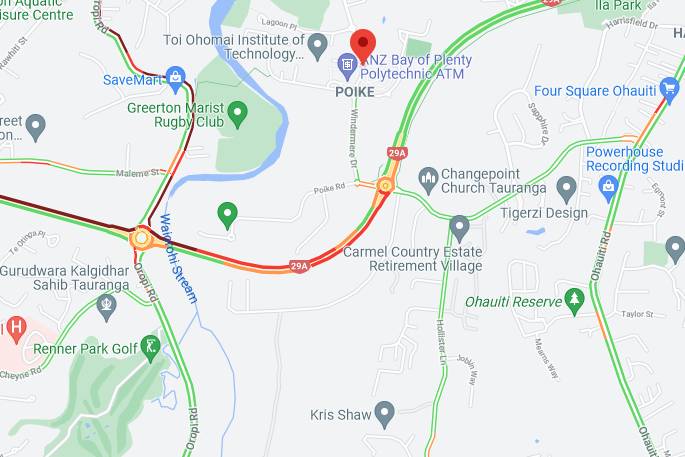 The structure was lost between the Oropi and Poike roundabouts. Google Maps.
The crane owner tells SunLive that they are working hard to clear the structure from the side of the road, but admits it is turning into a "fairly big job" and could take another hour or so to clear.
They are having to cut away the walls in order to move it.
Another eyewitness says that the road is not blocked. However, traffic is being asked to slow when passing the incident and this is causing significant delays across Tauranga, with reports of heavier than usual traffic at Barkes Corner and Tauriko Crossing.
Roadworks on Cameron Road, at the corner of Elizabeth Street, are potentially a factor in the traffic build-up.
At the scene? Phone 0800 SUNLIVE or email photos to newsroom@thesun.co.nz.
More on SunLive...