Commemoration event planned for Gate Pa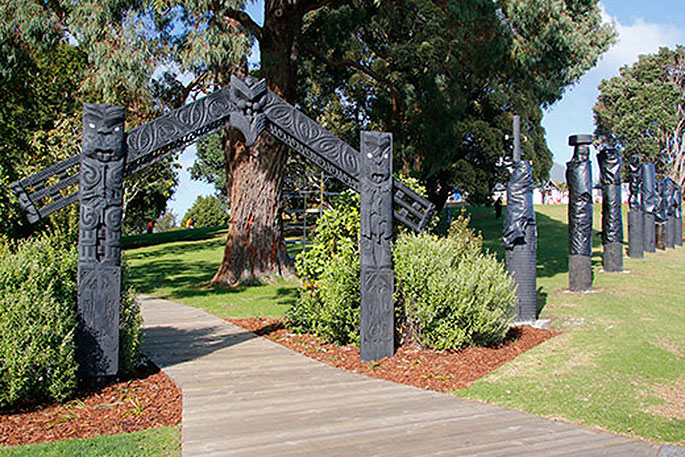 Many Tauranga Moana locals will gather at Gate Pa Memorial Reserve to celebrate and commemorate the signing of He Wakaputanga o Rangatiratanga o Nu Tireni (the Declaration of Independence) tonight between 5pm and 7pm.
Event coordinator Tracey Livingston says the He Wakaputanga o Rangatiratanga o Nu Tireni, often shortened to He Wakaputanga or DOI, represents the coming together of the English and the Rangatira of this land to declare Nu Tireni an independent sovereign nation under the protection of King William IV.
"It is this country's official founding document signed by many Rangatira of the United Tribes of New Zealand and James Busby on behalf of King William IV on October 28, 1835.
"The profound importance of this Declaration of Independence has started to be fully acknowledged in recent years.
"The tradition is to meet every autumn at Waitangi but the difficulty of travel this year made many decide to acknowledge the event in our own rohe. We would love locals to join us at the Gate Pa Reserve to meet and discuss this important document and what it means for all of us now here in Nu Tireni, New Zealand.
"Tonight we will hear from speakers we haven't heard from before and that is really exciting.
"Speakers during the event include Minister of cultural development for the national Wakaminenga Rangitunoa Black and Rangimarie Brown who is an expert in Maori Law and will be involved with the Wakaminenga ministry of Justice and will give insights on the living document of the He Wakaputanga.
"There will also be Destiny Toto, who is a respected local hapu leader who will give the closing karakia and Ewan Campbell, who is the leader of the Tikanga Maori Law Society and will introduce us to the insights he has discovered in his 15 years study of He Wakapuntanga and the relationship with The Crown."
Bring kai and whatever you and your whanau need for a relaxed evening picnic and dress appropriately for the weather.
More on SunLive...