Rain warning in force for BOP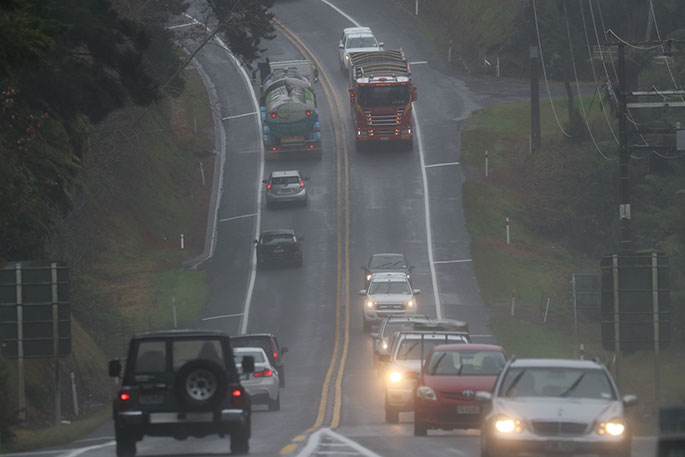 Bay of Plenty residents are being warned to prepare for heavy rain.
The MetService has issued a heavy rain warning for the region.
A severe weather watch for heavy rain is in place for the Coromandel Peninsula and Great Barrier Island.
"A front and a small low embedded in a moist northerly flow are expected to affect the northeast of the North Island from this evening to Friday morning.
"This will bring periods of heavy rain to Great Barrier Island, Coromandel Peninsula and Bay of Plenty. Heavy Rain Warning and Watch are now in force for these areas.
"People are advised to keep up to date with the latest forecasts in case any changes are made or further areas are added."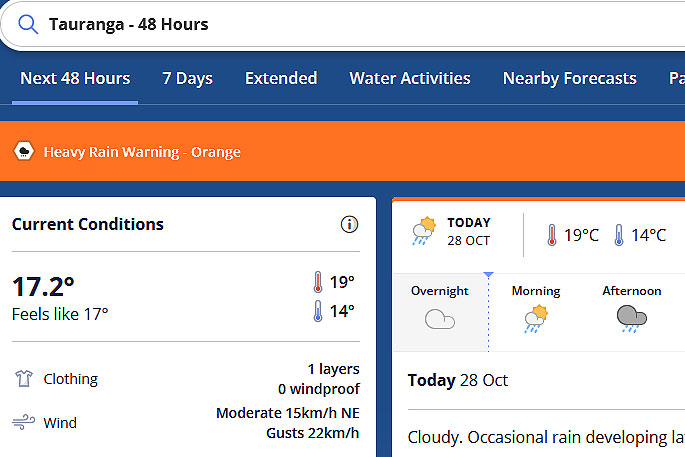 ===========================
HEAVY RAIN WARNING - ORANGE
===========================
Heavy rain may cause streams and rivers to rise rapidly. Surface flooding and slips are also possible and driving conditions may be hazardous.
Area: Bay Of Plenty
Valid: 13 hours from 10pm Thursday to 11am Friday
Forecast: Periods of heavy rain. Expect 70 to 90mm of rain to accumulate in general, but 90 to 120mm of rain is likely in some localized areas. Peak rates of 25 to 35mm/h expected during Friday morning.
HEAVY RAIN WATCH
Area: Great Barrier Island and Coromandel Peninsula
Valid: 12 hours from 6pm Thursday to 6am Friday
Forecast: Periods of heavy rain. Rainfall amounts may approach warning criteria.
More on SunLive...