A rare albino sighting in Tauranga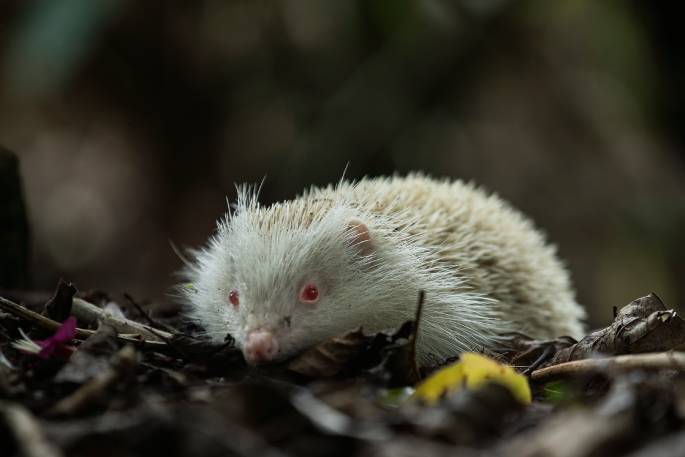 It's not often you find yourself torn from your computer screen on a Wednesday morning, racing to see a once in a lifetime scene, but today at the Sun Media office, that's exactly what happened.
SunLive reporter Jordan Boyd describes the encounter below.
A very rare member of the Erinaceinae family got a little too close to a moving rubbish truck on The Strand in Tauranga this morning.
Nobody was hurt, and the mammal in question was soon placed in a safe spot to continue on their day.
The truck driver initially thought there was a large white rat in his path, but soon realised how rare the critter really was, so he scooped it up and placed it into nearby bushes.
The rumours of an albino hedgehog in the garden soon had everyone outside to set their eyes on the animal.
An albino mammal, no matter their size, shape or name is definitely something that grabs your attention, but when faced with a hedgehog with white fur, spikes and bright red eyes, you can't help but think whether this is one of those weird occurrences in the lead up to Halloween.
Albino hedgehogs are extremely rare, with only one in 100,000 born with the recessive gene that causes them to have no melanin pigment in their skin, eyes or spikes.
The truck driver named the hedgehog Harry, which considering the rarity of the animal, wouldn't have been my first choice. The names Pavlova, Snow Flake or Cloudy is what immediately sprung to my mind.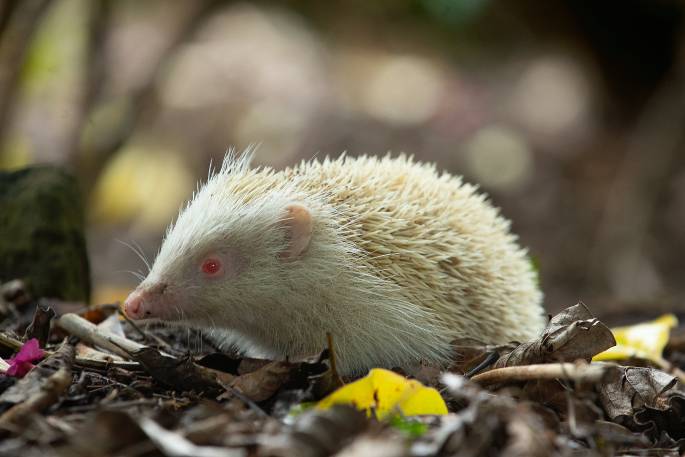 As a young girl I was a keen 'all things small and cute' lover, and hedgehogs were no exception.
With a bundle of hedgehog in my arms and a big smile on my face, my mother was never quite enthusiastic with my new pets.
Maybe a part of growing up is realising that the idea of cuddling a wild hedgehog isn't number one on the bucket list anymore.
Harry is the newest resident of the Monmouth Redoubt but if you see him, maybe give the guy some space. He's already had the paparazzi on him today.
More famous New Zealand hedgehogs:
Cream Puff: albino hedgehog discovered in Okato by Eltham man Lindsay Maindonald. Died soon after.
Spines: albino hedgehog discovered by David Jones in New Plymouth in 2009. Fate unknown.
-Additional information from Stuff.
More on SunLive...