Govt forges on with Three Waters Reform
10:30am Wednesday 27 Oct, 2021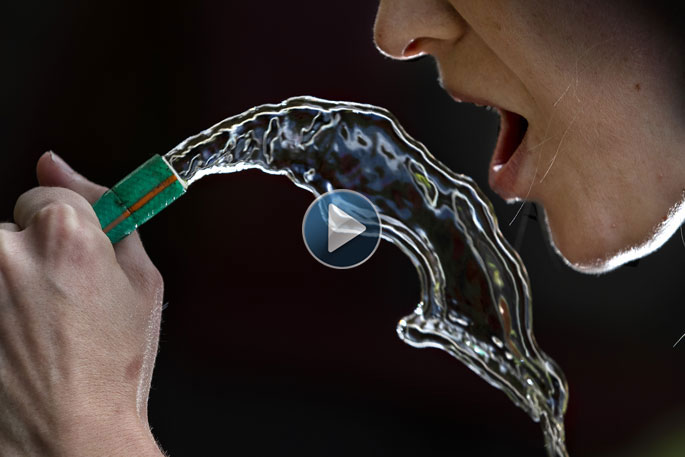 Local Government Minister Nanaia Mahuta is confirming the Government will create four publicly owned water entities as part of the contentious Three Waters Reform.
This announcement comes despite the numerous objections from people around New Zealand, including councils and the public alike.
Mahuta says the entities are to ensure every New Zealander has access to affordable, long-lasting drinking, waste and storm water infrastructure without ballooning costs to households and families.
Since the Three Waters Reform – which will see drinking water, wastewater and stormwater transferred into the management of four regional entities, rather than the current 67 local council control – numerous concerns have been raised.
Protestors outside Tauranga City Council earlier this month. Supplied photo.
These included concerns over a lack of information, opportunities for community input, loss of local control, ownership of assets, iwi involvement and efficiency and cost of services. Read more here.
In her announcement today, Mahuta says the case for change is too compelling to ignore.
She says it's clear that without the establishment of these publicly-owned entities New Zealand will continue to see a frail network and contaminated water in many communities.
"To delay will only push the problem on, increase future household costs and put livelihoods at risk.
"These reforms have been long signalled. In our manifesto we committed to tackling big issues that others have long neglected in order to future-proof New Zealand."
It is estimated $185 billion is needed to fix, upgrade and maintain New Zealand's water services over the next 30 years, to ensure that critical water infrastructure is maintained.
Mahuta says New Zealanders simply cannot afford to follow the status quo facing costs of between $1900 and $9000 over the next 30 years, depending on location.
She says under reform proposals with four entities, those figures significantly reduce to between $800 and $1640.
Mahuta believes it would be irresponsible to pour taxpayers' money into propping up a broken system, or let households face unprecedented rises in water costs.
"Currently 43 of the 67 councils do not have the revenue to cover their water services operating expenditures at the moment, let alone once the infrastructure starts failing.
"As we recover from the impacts of Covid-19, we are helping accelerate our economic recovery through the creation of 6000 to 9000 new jobs and a boost to our economy of $14 billion to $23 billion over the next 30 years."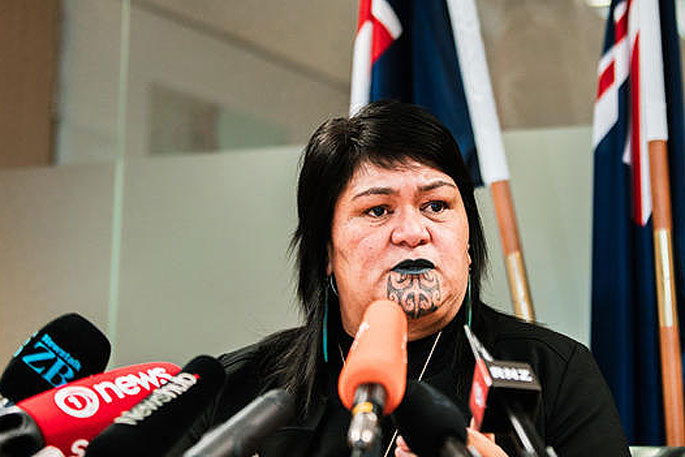 Local Government Minister Nanaia Mahuta.
Work is underway to establish a working group of local government, iwi and water industry experts to work through elements of entity design.
The group will work through the enhancements to entity design and look at the governance and accountability arrangements of the entities, as well as provide an opportunity for public participation and consultation.
"It is a bottom line for the government that the entities remain in public ownership," says Mahuta.
"As we look to next steps, I will be introducing legislation to progress the establishment of the entities. The Select Committee process will provide an opportunity to get public feedback on the reforms.
"I also want to signal to those people currently working in water services across councils that this is a critical step change to improve the status quo and we need all workers to be assured that their interests are very important to maintain continuity and continue to grow these skills in our communities."
Cabinet has also tasked the Department of Internal Affairs with establishing a unit to focus on the successful implementation of these reforms.
This unit will work with the local government sector, iwi, water industry and other stakeholders to ensure a smooth transition to the new arrangements.
Read here for the Three Waters Reform Timeline.
See more key reform fact and figures here.
Click here for more information about the reform.
More on SunLive...