TCC surveying public on Tauranga community centres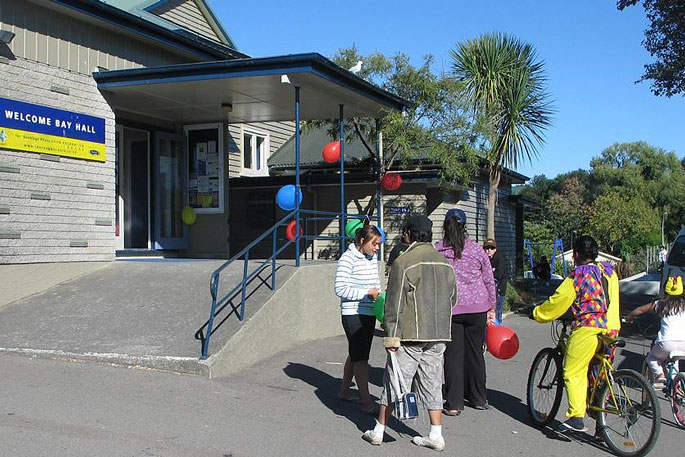 Tauranga City Council wants to hear from people about community centres in the city.
Tauranga currently has 10 community centres and halls and the Council wants to know how it can make them better and what people would like to see in new, planned centres.
"Without people our community centres and halls are just buildings, that's why we want to know what our communities think," says Spaces & Places Planning Team Leader Ross Hudson.
"At the moment they're mostly used for play and recreation, which is great, but there's room for so much more. How else can we support the wellbeing needs of our communities?"
Trish Baars is no stranger to the power of community when it comes to wellbeing.
Ten years ago, laughter wellness sessions at her local community centre literally saved her life.
"In 2011, I was at a very low point in my life; living in Christchurch, contending with the ongoing earthquakes, a relationship that was failing and a boss who was a bully, my nerves were wrecked. I was then introduced to laughter wellness and for one hour each week I felt like I could just let go," she says.
Trish now runs the LOL Laughter Wellness Club at Arataki Community Centre so others can experience the benefits she has from taking part in laughter exercises.
"Laughing is so incredibly good for everybody. It releases all sorts of feel good chemicals in our body like dopamine and serotonin but a lot of people don't have the opportunity to laugh much in their everyday lives," she says.
Other community programmes at council venues include sign language classes, English language classes for new migrants, dance sessions for people with disabilities, community meals and youth groups.
But Ross says feedback from the community during the Council's recent long term plan engagement was that different types of community centres and programmes were needed to meet the growing needs of the city.
"Our city is growing, the needs of our communities are changing, and our community facilities need to grow along with them" he says.
As well as seeking feedback on what services and activities are on offer, the council is looking into opportunities to improve existing centres, design new centres and provide new services to better meet people's needs and interests.
"Once we've heard what matters most to our communities, we'll put together a plan of attack for short, medium and longer-term actions to improve our community centres and prioritise investment across the city. We want to work closely with local communities as we implement the plan and there will be plenty of opportunities for ongoing feedback as we go. Keep an eye on our website and Facebook page for updates," says Ross.
People have until Friday, November 12, to have their say.
More on SunLive...