Home to golf and racing under the spotlight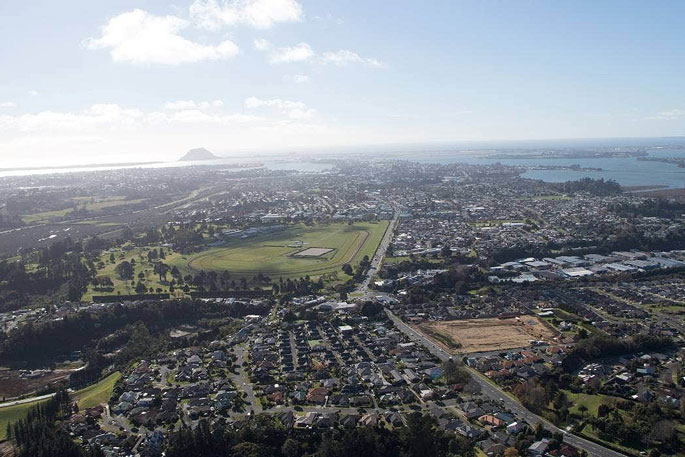 A block of historic reserve land in central Tauranga roughly the size of 100 rugby fields – owned by the Crown and home to a golf course and racecourse – is under review by the city council, in partnership with Kāinga Ora.
Tauranga City Council calls the project The Greerton Maarawaewae Study and says the aim is to "identify opportunities that will support wellbeing and liveability as the city continues to grow".
"This is about good urban development outcomes and considering what is the best use for the site in the future, of which housing could be a part."
However, both the golf club and racing club that lease the land are adamant they do not want to see any houses on the reserve and want it to remain a green space in perpetuity.
No decisions have been made yet, the council stressed when it announced the study. It hopes to have options available for community input by early next year.
A decision will be made in April 2022.
The council has, however, already ruled out any possibility that the entire reserve could be turned into housing.
The 85ha block of Crown reserve land, administered by the council, is in the central city suburb of Greerton and is leased by Tauranga Racing Club and Tauranga Golf Club.
The land was permanently reserved as a recreation ground and racecourse in the late 1800s.
It is currently zoned as passive open space and is a scheduled site to be protected as open space and for recreation activities.
Any change to the status of the land would need to go through a significant plan change process, and it could also bring into play local hapū Ngāi Tamarāwaho, which didn't include the reserve in its Treaty of Waitangi claim because the land is being used for public benefit.
Tauranga Racecourse Reserve Charitable Trust oversees management of the current overall lease, which is due to run out in 2039 – 18 years from now.
The racing club leases 34ha and the golf club 45ha.
There is no automatic right of renewal, the council says.
Carl McComb, chairman of both Tauranga Racing Club and Tauranga Racecourse Reserve Charitable Trust, says they want to extend the lease to provide security for the future.
"We believe it's a historic reserve, we believe it should remain a historic reserve, and there's a long history for the clubs, especially the racecourse."
McComb says the main concern and focus of the racing club is being able to continue conducting race meets.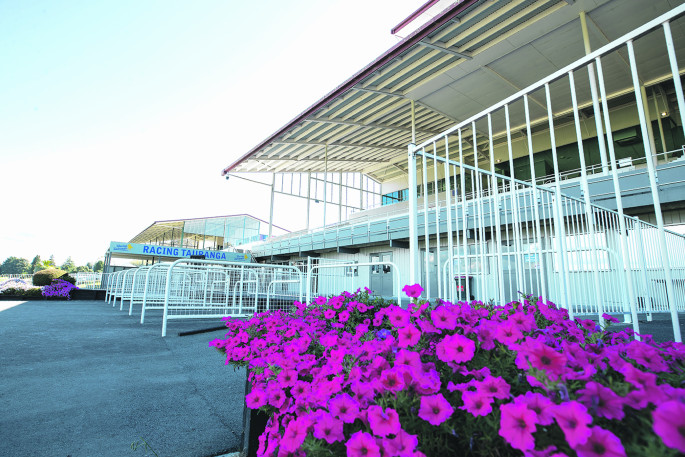 The future of Tauranga Racecourse has been the subject of much speculation. Photo: John Borren/SunLive.
The club holds 12 race meetings a year and has 520 members.
The racecourse is also used by 10 horse-training businesses and the Tauranga Equestrian Sports Association, and the events centre attracts an estimated 100,000 people annually.
"We do host a number of community groups and businesses with events, and we don't mind community involvement on the reserve, but obviously we feel housing is a stretch too far," McComb says.
"It's a reserve, so we don't understand why that would happen or take place."
Tauranga Golf Club is of the same view.
"It should always be green space, it shouldn't be a transport hub, it shouldn't be community housing or commercial development, it should always be a green space if we want to have a vibrant, thriving city," chairman Paul Gartner says.
"Regardless of whether it's a racing club or a golf course – obviously, for now, we would like to keep it as it is – but regardless of that, it's our opinion that it should always remain a green space."
Each year there are an estimated 60,000 rounds of golf played at the club, which has more than 850 members and 25 staff.
Both Gartner and McComb say their respective clubs would be open to more community access and use of the reserve – via cycleways or walkways, for example – as long as that can safely coexist with the clubs' activities.
Carl Lucca, the council's programme director of urban communities, says it is possible to break the current leases, but whether that would be considered or not would depend on the outcomes of the study.
"Our next steps are to engage with the existing users to understand their aspirations, to understand, I guess, their functional needs for their activities. And as we add up all that, that will contribute to generating some options and start to lead towards answering those questions around what takes place on that site and if and when change was to occur, when it would change."
McComb says he does not know how the leases could be broken early.
"It's a government reserve, so I don't even know how that status can change as well."
Tauranga City Council Commission Chair Anne Tolley says the council has to manage growth in the city – "growth is happening, we can't stop it".
"So how do we manage it in a way that protects the quality of life of the people who live here?" she says.
The reserve is located on Tauranga's Te Papa peninsula, which has been identified as a priority development area to support future growth in the city and wider Western Bay of Plenty district.
The council estimates 15,000 more people will be living along that peninsula over the next 30 years.
It says almost $700m will be invested over the next decade towards new community spaces and places, transport and infrastructure to provide for these additional people.
"That's why we've got to have this conversation, because the area is going to continue to grow, more people are going to be living along there," Tolley says.
"Do we add into that more housing, which has been put to us as a solution to the high cost of housing, or do we protect it as green space, or do we have a combination of that?"
Tolley pointed to the gap between the average price of a house in Tauranga and household income and said part of the problem was supply.
"You cannot fund a million-dollar house on an average household income of $80,000."
The population of Tauranga is estimated to be 200,000 by 2050, according to a council report released in May this year.
"We already accept that the city cannot continue to grow out, it has to grow up as well as grow out," Tolley says.
Increased intensification and recently-announced planned legislation to increase housing supply will help facilitate that, she said.
The proposed new rules will allow councils to implement intensification policies more quickly, and allow people to develop homes of up to three storeys on most sites without a resource consent.
Tolley says there will be very strong views on the future of the reserve, "I know of people who have threatened to chain themselves to the gates to stop any change".
"Change is always worrying for people. This isn't a new discussion and people will have strong thoughts, but we are encouraging people to think forward and in the end, I've always had great faith in the common sense of New Zealanders, and we will get the extremes, but we will also get some very good rational thinking coming through the middle of that."
The Greerton Maarawaewae Study is a partnership between Tauranga City Council and Kāinga Ora – Homes and Communities.
Kāinga Ora Bay of Plenty regional director Darren Toy, when asked what the Government agency would like to see happen with the reserve land, said the study is a starting point in terms of hearing from the community and users about what they want, "we don't have any preconceived ideas about what this land might be used for".
The council says it is also working closely with mana whenua to "explore their future aspirations for the area through a series of hui".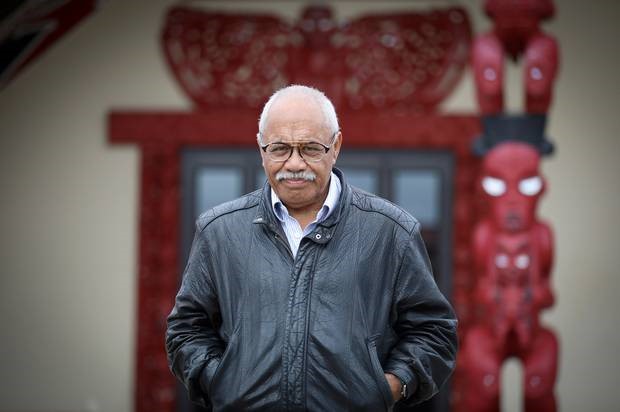 Buddy Mikaere.
Ngāi Tamarāwaho spokesperson Buddy Mikaere says because the reserve land is being used for public benefit the hapū did not include it as part of its Treaty of Waitangi claim, the final settlement of which is ongoing.
"But if there's any movement by the Government to change the status of that land away from a recreational reserve, we'll be the first in line knocking on their door."
Mikaere says if the status of the confiscated land changes, Ngāi Tamarāwaho will want to insert itself into the process.
More on SunLive...