Panama drug bust seizes Tauranga-bound cargo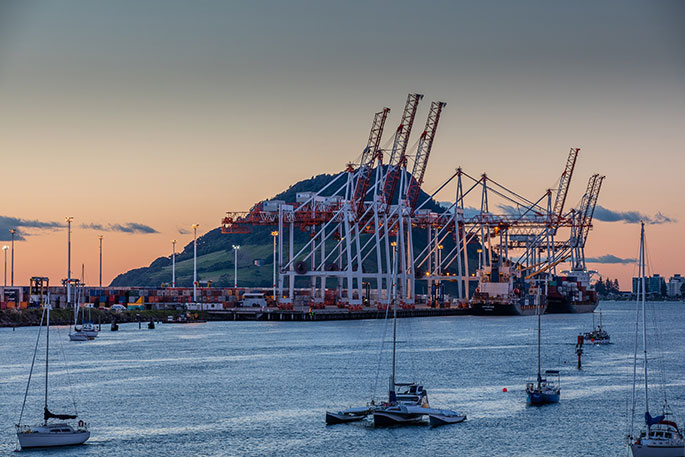 A narcotics police taskforce in Panama has stopped a significant shipment of a "presumed illicit substance" bound for the Port of Tauranga.
The Public Ministry/Prosecutor's Office of Panama confirms in a statement that the National Aeronaval Service of Panama (SENAN), in conjunction with the Aeronaval Operations Center of Panama (CROAN) and the drug Prosecutor's Office of both Colón and Guna Yala took seizure of items on a merchant ship on Friday, October 22.
The ship was transiting through Panama on its way from Manaus, Brazil, to the Port of Tauranga in New Zealand.
En coordinación con el Centro de Operaciones Aeronavales de Panamá (CROAN), logran la ubicación y aseguramiento de cierta cantidad de bultos de presunta sustancia ilícita ocultos en un contenedor, a bordo de un buque mercante en una terminal portuaria de #Colón.#NoAlDelito pic.twitter.com/osTJT132nG

— Senan Panamá (@SENANPanama) October 22, 2021
"We have managed to locate and secure a certain amount of packages of presumed illicit substance hidden in a container, on board a merchant ship in a port terminal in Colón," says a statement from SENAN.
They report a total of 38 packages, containing a further 1254 packages of an "alleged illicit substance", have been seized.
SunLive have contacted New Zealand Police and the Port of Tauranga and any further information will be updated.
More on SunLive...