BOP beachgoers warned after pufferfish invasion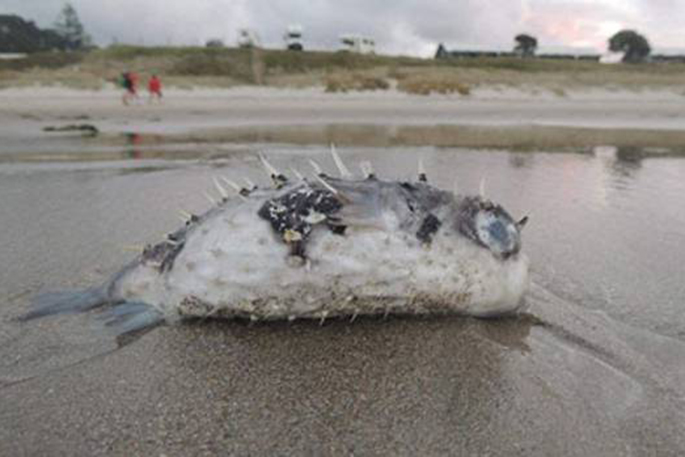 Beachgoers, especially dog owners, are being warned to be vigilant for the prevalence of potentially deadly pufferfish on Waihi Beach.
A post on the Waihi Beach Vets Facebook page says the fish "are everywhere" along the beach over Labour Day weekend.
"Warning," says the post.
"Pufferfish everywhere on Waihi Beach.
"These guys can be fatal if even licked
"They have been keeping me very busy this weekend!"
Judging by the spiny barbs on the pufferfish in question it actually appears to be a porcupinefish - a breed that has been found on Bay of Plenty beaches in the past and often washes ashore after swells and stormy conditions at sea.
The poster says they have removed many from the north end of the beach this morning. They advise that if you come across a porcupinefish or pufferfish, you should bury it or remove it safely.
"If you, or your dog licks one, call a vet or a medical centre immediately."
Various species of pufferfish can be found in New Zealand waters but despite their cute name they pack a hidden punch.
Their flesh and internal organs contain a powerful neurotoxin called tetrodotoxin.
If ingested, the toxin can be fatal.
Even licking the exterior of a particularly potent species can cause numbness, paralysis, respiratory failure and death so should not be handled.
More on SunLive...